Louisiana Grilled Bologna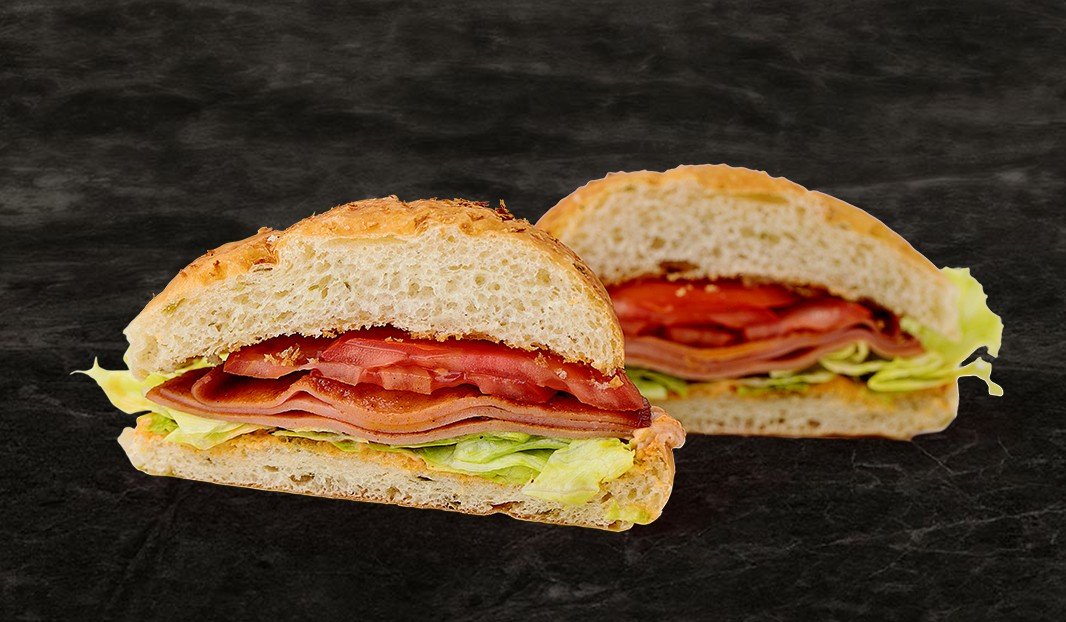 ---
---
preparation time
00:20 20min
---
---
---
ingredients
1 slice bologna, ½ inch (1.3 cm) thick
1 tbsp. (15 ml) Cajun seasoning
1 large onion Kaiser roll
3 tbsp. (45 ml) spicy mayonnaise
1 slice iceberg lettuce
2-3 tomato slices
instructions
Rub both sides of the bologna with the Cajun seasoning.
Heat the BBQ or grilling pan to high and grill the bologna on both sides.
Open up the Kaiser roll and toast it dry on the grill.
Spread the insides of the roll with the spicy mayonnaise and place the slice of iceberg lettuce on the bottom half.
Place the grilled bologna slice on the lettuce, top with the tomato slices, close the sandwich and cut in 2.
Serve immediately.
---