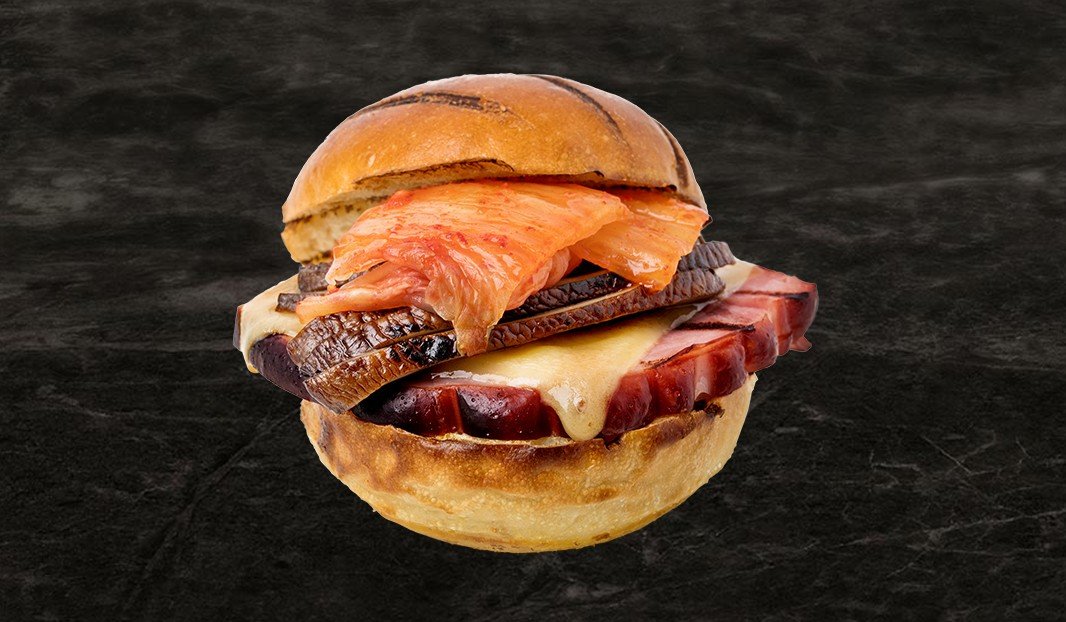 ---
---
preparation time
00:20 20min
---
---
---
ingredients
4 slices double-smoked Black Forest ham (about ½ in./1.25 cm thick)
1 small clove garlic, minced
1 large Portobello mushroom
4 slices smoked gouda
1 cup (250 ml) kimchi, at room temperature
Vegetable oil
Salt and pepper
instructions
Turn one side of BBQ to high.
Pour 2 spoons of oil into a small bowl, add garlic, mix and let stand.
Remove the stem from the mushroom.
Brush the mushroom with garlic oil, season with salt and pepper, place on lower grill rounded sided down, close the BBQ lid and cook 10 minutes.
Turn the mushroom over, place on the "off" side of the BBQ and continue cooking with indirect heat.
Cut the ham slices in 2 and place on lower grill. Cook 2 minutes on each side.
Open up the hamburger buns and toast on the grill.
Place the ham slices on the "off" side of the BBQ, top each with a slice of cheese, close the lid and cook just until cheese melts.
Remove the Portobello mushroom and slice.
Arrange the ham and mushroom slices on the buns, top with kimchi, close the burgers and serve immediately.
---