Italian-style braised ham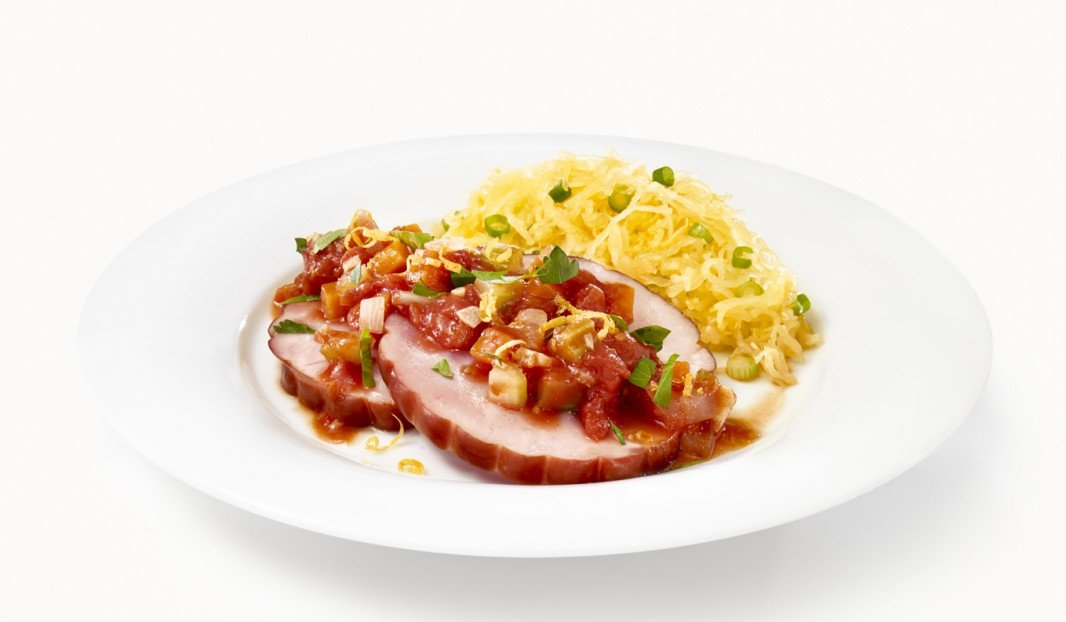 ---
---
preparation time
00:15 15min
00:15 15min
00:15 15min
---
Cooking time
00:30 30min
00:30 30min
00:30 30min
---
---
« For a more economical dish, use tomato juice instead of white wine. »
---
Serve this delicious braised ham Italian-style, perfect for the most demanding moms.
ingredients
8 slices Olymel Smoked Ham
15 mL (1 tablespoon) of oil
15 mL (1 tablespoon) of butter
1 onion, chopped
3 carrots, diced
3 stalks celery, diced
2 cloves garlic, chopped
250 mL (1 cup) of chicken stock
1 796-mL (28-oz) can diced Italian tomatoes
180 mL (3/4 cup) of white wine
1 bay leaf
Salt and freshly ground pepper to taste
8 slides Olymel Traditional Toupie Ham
Zest of 1 lemon
60 mL (1/4 cup) of fresh Italian parsley, chopped
instructions
Preheat oven to 350°F (175°C).
Sauté vegetables in oil and butter in a pan over high heat for 3 to 5 minutes. Add remaining ingredients except for ham, lemon zest and parsley. Bring to a boil.
Meanwhile, place ham slices in an ovenproof dish. Add vegetables, Italian seasoning and pour hot stock over ham. Cook for about 15 to 20 minutes.
Season with salt and pepper to taste. Add lemon zest and parsley at end of cooking time.
---