Indian Mock Chicken and Mango on Naan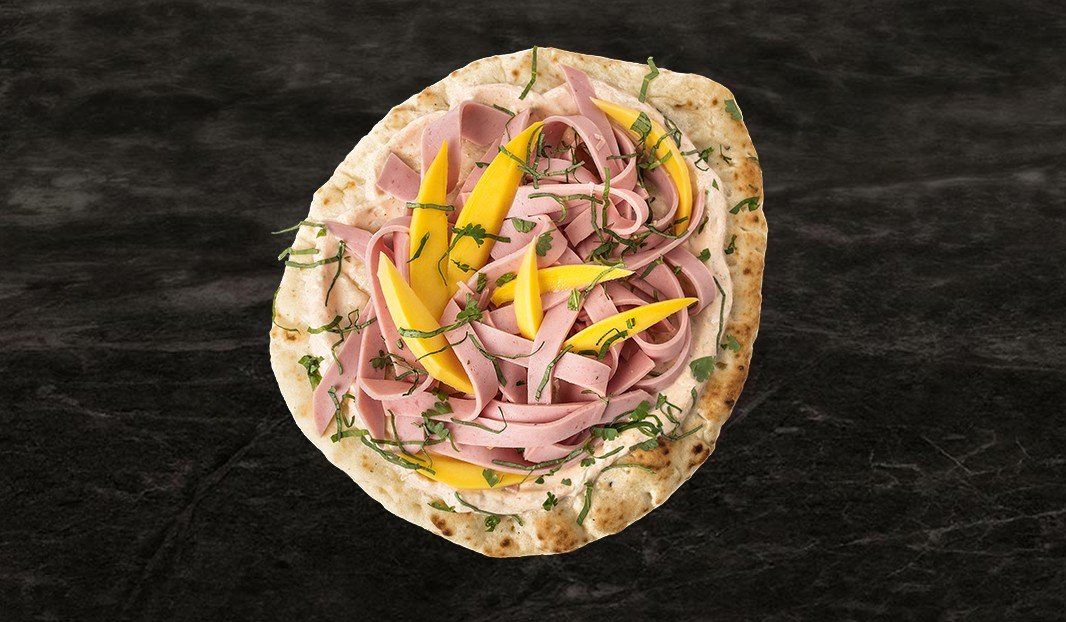 ---
---
preparation time
00:10 10min
---
---
---
ingredients
150 g mock chicken, cut into sticks
½ cup (125 ml) plain yogurt
1 tsp. (5 ml) sriracha sauce
1 tsp. (5 ml) curry powder
½ lime, for zest and juice
2 roasted onion naan breads
½ mango, cut into strips
1 handful chopped fresh herbs(mint, basil, cilantro, etc.)
Salt and pepper
instructions
Place the yogurt, sriracha sauce, curry powder and the juice and zest of lime in a bowl, add salt and pepper and mix well.
Warm up naan bread as indicated on the package.
Spread the warm bread with the yogurt dressing, add mock chicken sticks and mango strips, garnish with the herbs and serve immediately.
---