Ham, Goat Cheese and Roasted Asparagus Baguette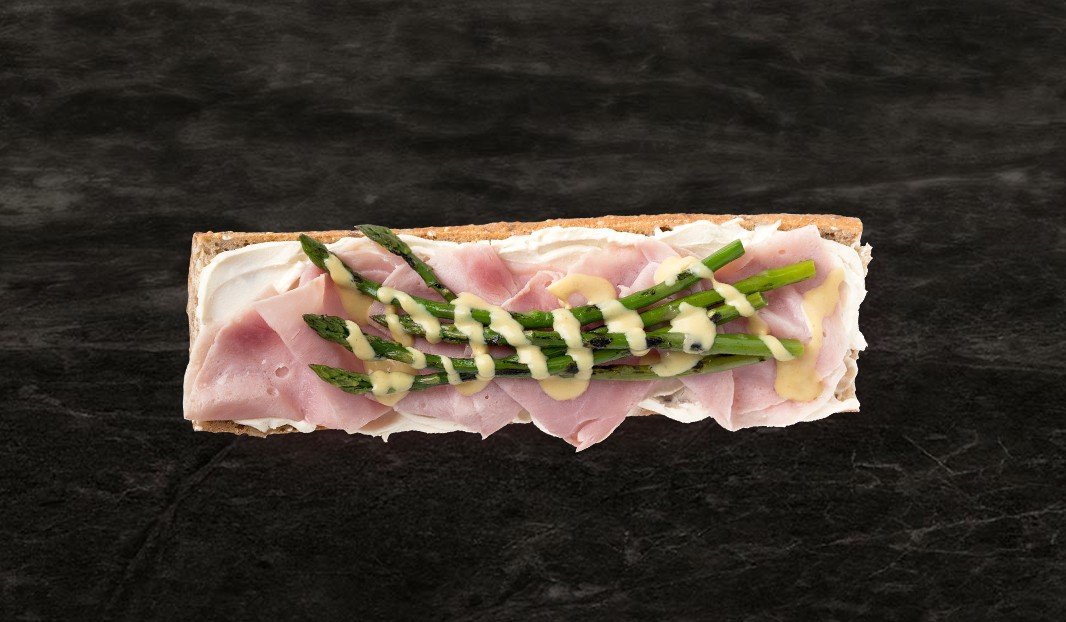 ---
---
preparation time
00:15 15min
---
---
---
ingredients
150 g traditional cooked ham, sliced thin
3 tbsp. (45 ml) light mayonnaise
1 ½ tbsp. (22.5 ml) yellow mustard
1 ½ tbsp. (22.5 ml) Dijon mustard
1 tbsp. (15 ml) honey
1 dash Worcestershire sauce
6-8 asparagus spears
1 half of sprouted-grain baguette
½ cup (125 ml) goat cheese with herbs
Olive oil
Pepper
instructions
Place the mayonnaise, mustards, honey and the Worcestershire sauce in a bowl and mix until of even consistency.
Place asparagus spears in a bowl, drizzle over half the dressing and toss to coat.
Heat barbecue to medium and grill asparagus turning regularly.
Cut the half baguette in 2 lengthwise and spread insides with olive oil.
Place the baguette halves on the grill to toast, then spread them with the cream cheese.
Arrange the traditional cooked ham slices overtop and garnish with the grilled asparagus. Drizzle over remaining honey mustard sauce and serve immediately.
---