Ham, Goat Cheese and Pickled Peppers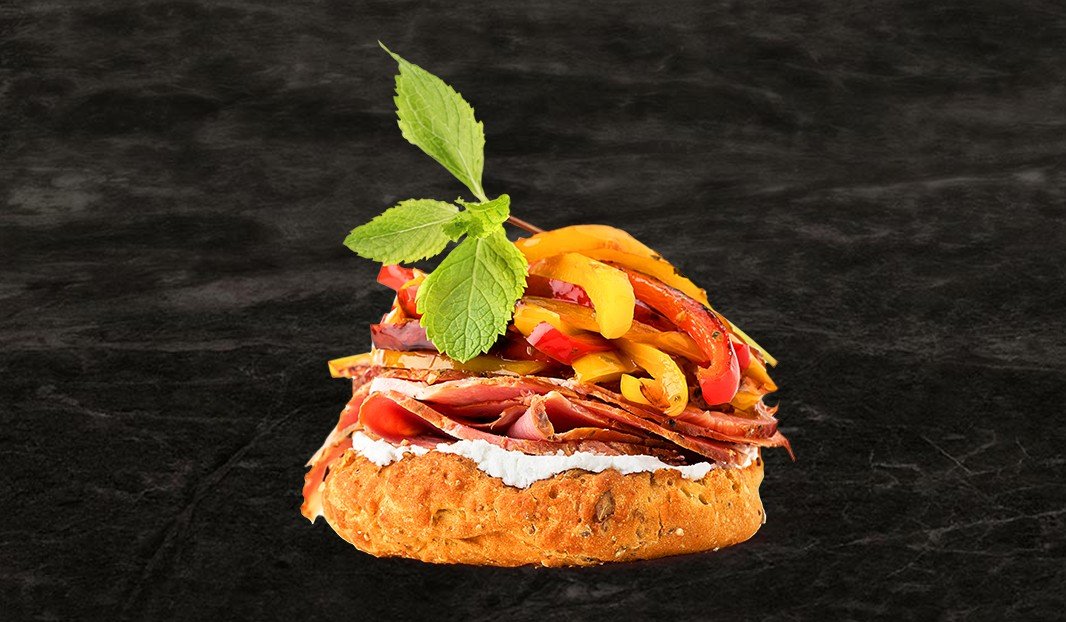 ---
---
preparation time
00:20 20min
---
---
---
ingredients
150 g double-smoked pepper ham, shaved
1 large red pepper, sliced
1 large yellow pepper, sliced
1 ½ tbsp. (22.5 ml) red wine vinegar
2 tbsp. (30 ml) olive oil
Red pepper flakes, to taste
5-6 mint leaves, finely chopped
1 round multigrain loaf, cut in 2
¼ cup (60 ml) goat cheese
Salt and pepper
instructions
Preheat oven to broil and place upper rack in it highest position.
Place pepper slices on a baking sheet lined with parchment paper and cook until slices start to brown. Stir and continue cooking.
Remove the peppers, immediately place in a bowl, add the oil and vinegar and pepper flakes, add mint leaves and salt and pepper and mix well.
Toast the bread halves under the broiler until lightly golden.
Spread each half with the goat cheese, arrange the pepper ham over top then the warm pepper slices and serve immediately.
---