Ham, Goat Cheese and Cranberry Baguette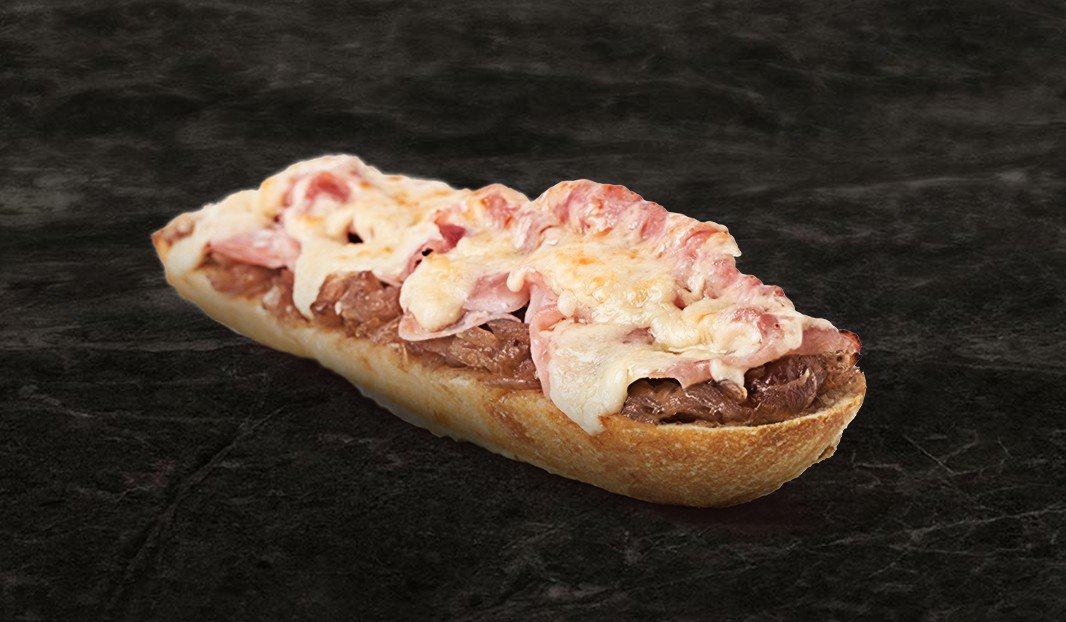 ---
---
preparation time
00:10 10min
---
---
---
ingredients
300 g cooked ham, sliced thin
1 baguette, cut in 2 lengthwise
1 jar (200 ml) onion confit with cranberries
150 g Chèvre Noir goat cheese, grated
Olive oil
instructions
Preheat oven to 375°F (190°C).
Place baguette halves on a baking sheet, brush with olive oil and toast 5 minutes.
Spread the baguette halves with the onion cranberry confit and lay cooked ham over top.
Sprinkle over grated goat cheese and bake 5 to 7 minutes or until cheese bubbles.
Serve immediately accompanied by an arugula salad with a nut oil vinaigrette.
---