Ham, Egg & Pickle Guédilles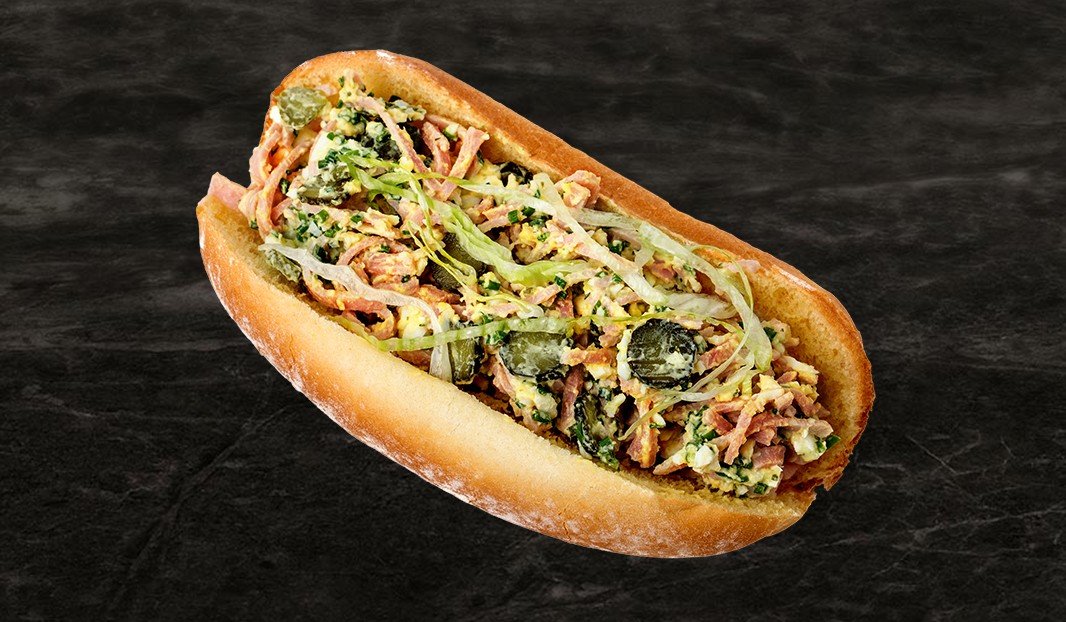 ---
---
preparation time
00:20 20min
---
---
---
ingredients
250 g traditional cooked ham, cut into match sticks
4 eggs, hard cooked
¾ cup (180 ml) mayonnaise
3 tbsp. (45 ml) chopped chives
10-12 sweet pickles, cut into rounds
1 tsp. (5 ml) sweet paprika
2 cups (500 ml) iceberg lettuce, shredded
4 country-style hot dog rolls
Pepper
instructions
Cut the eggs in 4, place the quarters in a salad bowl and smash with a fork.
Fold in the mayonnaise, chives, pickles, paprika and pepper to maintain the chunky texture but to blend evenly.
Fold in the traditional cooked ham sticks.
Open up the breads along one side and top with the shredded lettuce and the ham mixture. Serve immediately.
---