Ham, corn, spinach and tortilla quiche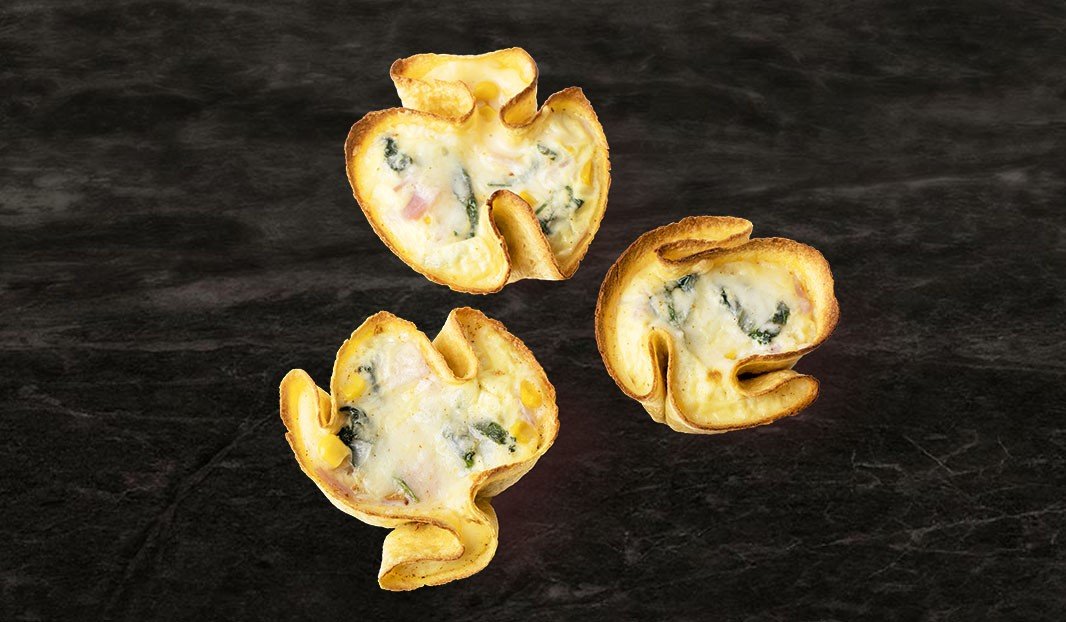 ---
---
preparation time
00:30 30min
---
---
---
ingredients
1 cup (250 ml) of traditional cooked ham, diced
1 onion, chopped
1 package (300 g) of spinach
1 cup (250 ml) of kernel corn (1 cob)
4 eggs
1 cup (250 ml) of 15% cream
1/2 cup (125 ml) of shredded cheese
Softened butter
8 corn tortillas
Vegetable oil, for cooking
Salt and pepper
instructions
Preheat the oven to 425°F (220°C).
In a non-stick pan over medium heat, heat oil and cook the onion until translucent.
Add spinach and cook until they wilt.
Add in corn, salt and pepper, and stir well. Remove from heat and set aside in a bowl.
Butter 8 large muffin tins.
Place 1 tortilla in each tin and lightly press down the centre in order for the tortilla to stick to the bottom and form a cup.
Add diced ham to the cups and set aside.
In a bowl, break the eggs, pour in cream, add salt and pepper, and beat into an omelet.
Add the spinach mixture to each tortilla cup, then pour in the egg mixture and sprinkle with shredded cheese.
Bake for 15 minutes, or until the the quiches puff and become golden brown.
Serve hot.
---