Ham & Cheese Stuffed Baguette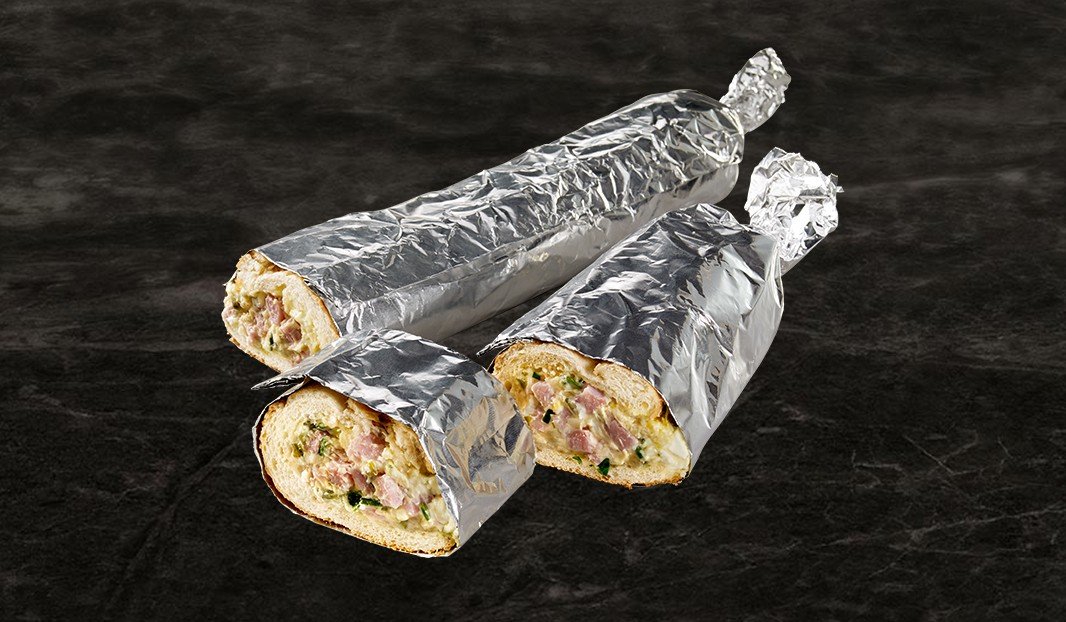 ---
---
preparation time
00:30 30min
---
---
---
ingredients
200 g pepper-smoked ham, diced
¼ lb (110 g) whipped butter
1 package (250 g) cream cheese, at room temperature
3 tbsp. (45 ml) chopped chives
2 eggs, hard cooked and chopped
1 cup (250 ml) grated gruyère cheese
10 French gherkins, chopped
1 baguette
instructions
Make the recipe a few days before the big move.
Preheat oven to 350°F (180°C).
Place the butter and cream cheese in a bowl and, using a hand mixer, beat until smooth and evenly textured.
Add the ham, eggs, cheese and pickles and incorporate using a spatula or wooden spoon.
Cut the baguette along one side and remove the crumb.
Stuff the baguette with the cheese mixture, close the sandwich and tightly wrap in aluminum foil. Bake 20 minutes. Remove, let cool and refrigerate for at least 24 hours.
When ready to serve, unwrap and cut the baguette together with the aluminum foil into sections. Serve immediately.
---