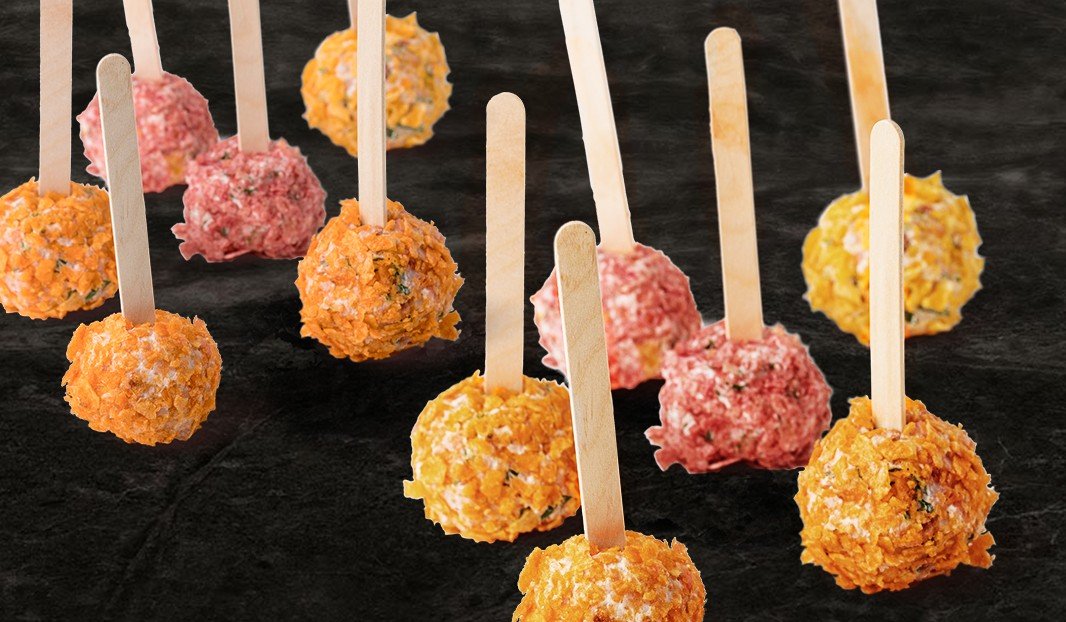 ---
---
preparation time
00:30 30min
---
---
---
ingredients
100 g honey-smoked ham, minced
½ package (125 g) cream cheese at room temperature
2 tbsp. (30 ml) chives
Pepper, to taste
2 cups (500 ml) BBQ chips, crushed (or to taste)
12 lollipop sticks (or coloured toothpicks)
½ cantaloupe, peeled (or small watermelon or honeydew)
instructions
Place the minced honey-smoked ham, cream cheese and chives in a bowl and mix until evenly textured. Cover and refrigerate 1 hour.
Place crushed potato chips in a deep bowl.
When the ham and cheese mixture is chilled, form the mixture into balls and place them in the chip crumbs as you go.
Roll each ball in the crumbs to coat completely, then skewer with a toothpick.
Place a melon half on a plate, then randomly insert the skewered balls. Refrigerate until ready to serve.
For a more spectacular effect, choose different chip flavours so you get balls of different colours.
---