Ham and Maple Pears on Brioche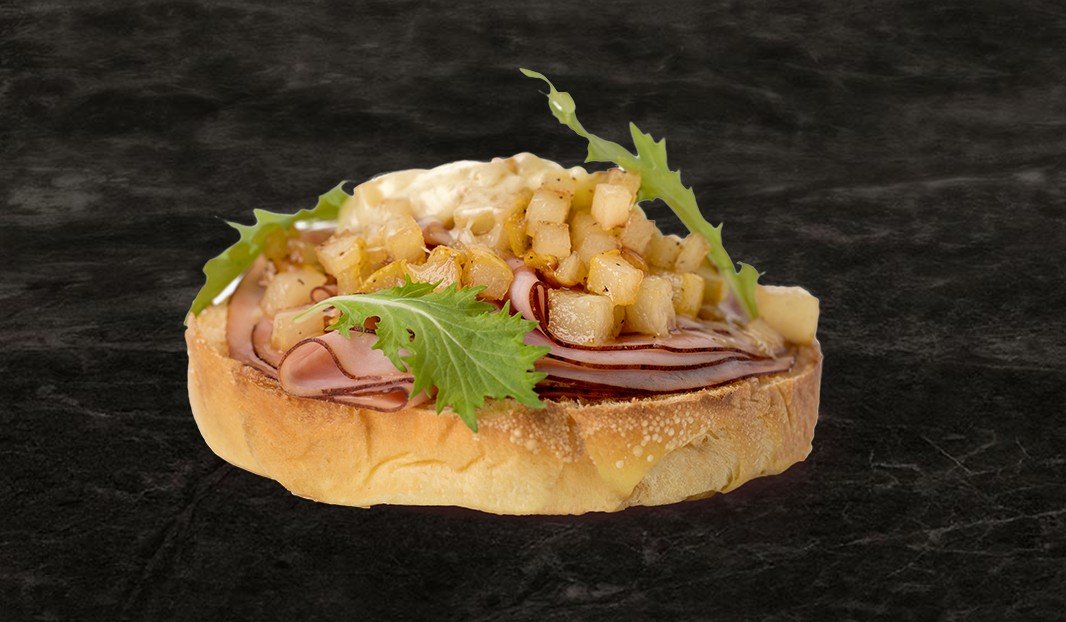 ---
---
preparation time
00:10 10min
---
---
---
ingredients
150 g Black Forest ham, sliced thin
2 firm-fleshed pears (Bosc, Rocha, etc.), diced
2 tbsp. (30 ml) butter
3 tbsp. (45 ml) maple syrup
¾ cup (180 ml) grated gruyere cheese
2 brioche slices, lightly toasted
Baby arugula, for garnish
Salt and pepper
instructions
Preheat broiler.
Melt butter in a stainless steel pan over medium-high heat and cook the pears 2 minutes or until almost dry.
Pour in the maple syrup, add salt and pepper and continue cooking stirring regularly until mixture has a caramel-like texture. Remove from heat and set aside.
Place the two brioche slices on a small baking sheet and arrange the Black Forest ham slices overtop.
Top with the caramel pears, sprinkle with grated cheese and broil 2 to 3 minutes or until cheese is bubbly.
Garnish with baby arugula and a sprinkle of fresh-ground pepper and serve immediately.
---