Ham and Goat Cheese Roll-ups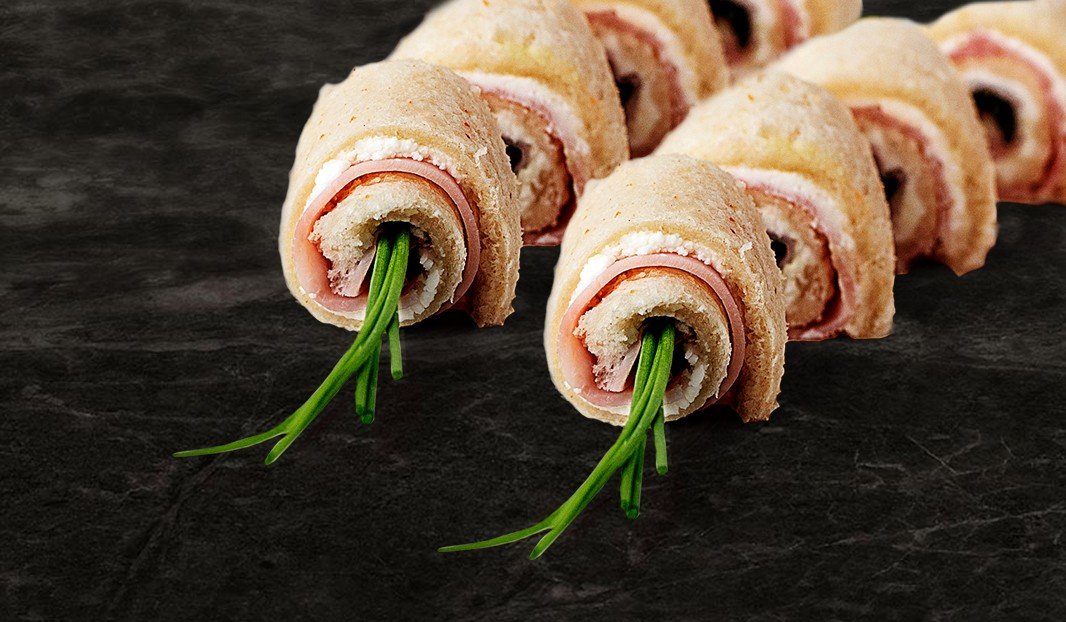 ---
---
preparation time
00:15 15min
---
---
---
ingredients
4 slices old-fashioned smoked ham
4 slices white sandwich bread, crusts removed
¼ cup (60 ml) goat cheese
8 chive stems
instructions
Place the bread slices on a work surface and flatten using a rolling pin.
Spread the slices with the goat cheese and cover with the ham slices.
Place the two chive stems at the base of each bread and roll up tightly so that they adhere. Wrap the rolls in cling wrap separately and let rest in the refrigerator for 30 minutes.
When ready to serve, cut each roll into 5 rounds and serve immediately.
---