Ham and Cheese Florentine Cup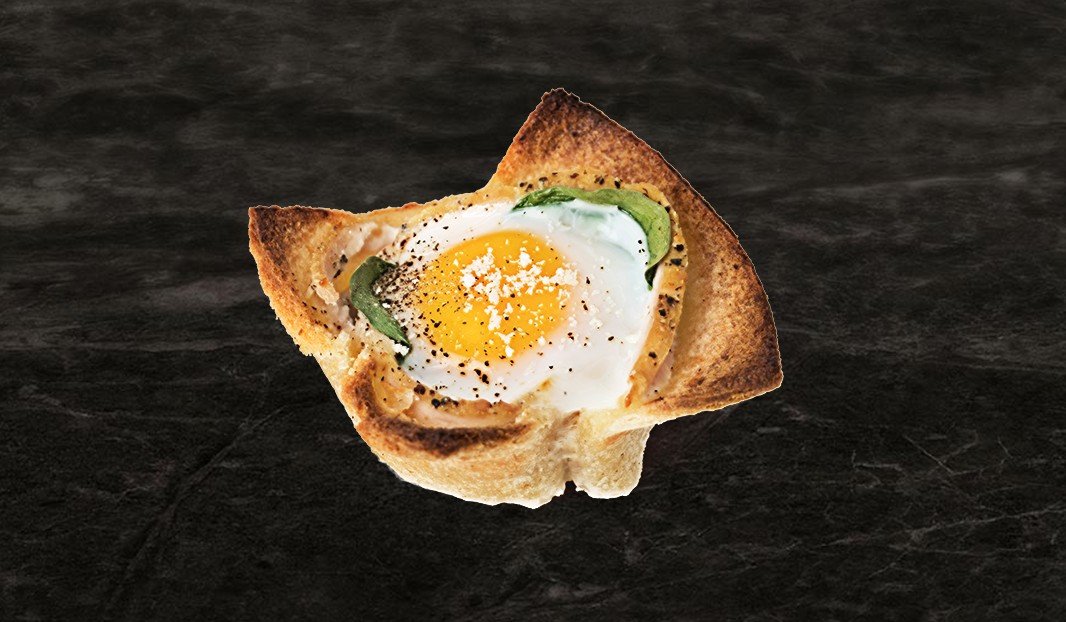 ---
---
preparation time
00:30 30min
---
---
---
ingredients
6 slices honey Dijon smoked ham
6 slices sandwich bread (white or brown)
½ cup (125 ml) parmesan cheese
½ cup (125 ml) chopped cooked spinach
6 eggs
Softened butter
instructions
Preheat oven to 375°F (190°C).
Butter 6 moulds of a large muffin tin.
Remove crusts from the bread slices.
Place 1 slice of bread in the middle of a work surface and, using a rolling pin, flatten the bread as if making a pie crust. Repeat the process with the remaining bread and spread each with a thin layer of butter.
Press the bread slices into the muffin moulds, buttered side up, so they stick to the bottoms. If needed, use the bottom of a drinking glass the same diameter as the moulds to press the bread down for a couple of seconds so it adheres.
Place a spoon of cheese into each mould and bake 5 minutes.
Line each cup with a slice of ham, place a spoon of spinach on top, break one egg into each cup, add salt and pepper and the remaining parmesan cheese and return to oven.
Cook 13 minutes and yolks will remain liquid.
---