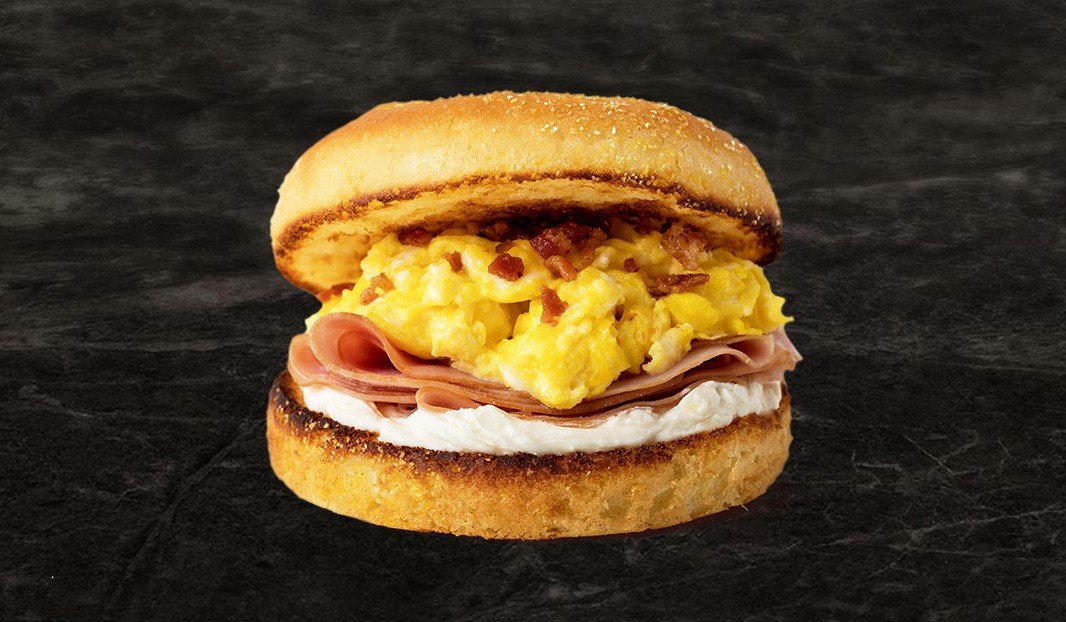 ---
---
preparation time
00:15 15min
---
---
---
ingredients
300 g Smart & Natural old-fashioned smoked ham
125 g herb and garlic cream cheese
6 eggs
1/3 cup (85 ml) 35% cream
4 English muffins, gluten free, lightly toasted
1/3 cup (85 ml) cooked bacon, crumbled
Butter, for cooking
Salt and pepper
instructions
Break the eggs into a deep mixing bowl, add salt and pepper and beat omelette- style. In a large non-stick pan over medium heat, melt 2 spoons butter and pour in the beaten eggs stirring them constantly using a spatula.
When the eggs start to look creamy and opaque, remove from heat, pour in the cream and mix well. If the texture is too liquidy, place it back on the heat stirring constantly until it thickens.
Spread the bases of the English muffins with the cream cheese, top with the ham, then the eggs, sprinkle over with bacon bits and close the muffins.
Serve immediately.
---