Frittata Turkey Olive Wrap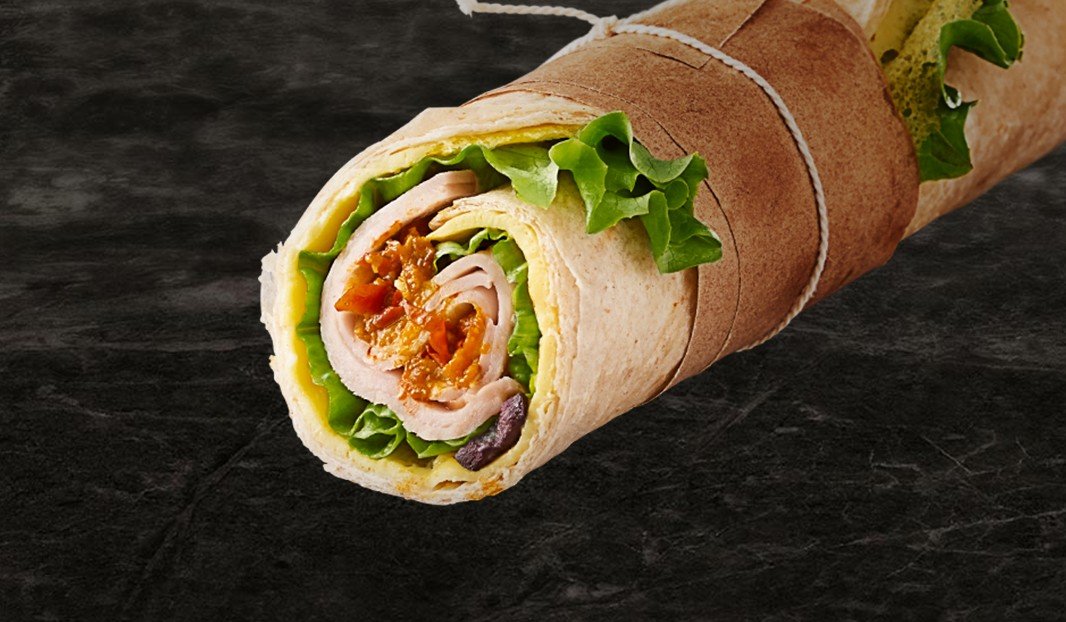 ---
---
preparation time
00:15 15min
---
---
---
ingredients
½ package (175 g) smart and natural sliced shaved cooked turkey breast
4 tbsp. (60 ml) sliced black olives
4 eggs
4 tbsp. (60 ml) water
4 leaves Boston lettuce
2 tbsp. (30 ml) dried tomato pesto
4 wheat tortillas
Vegetable oil, for cooking
instructions
Break 1 egg into a small deep mixing bowl, add salt and pepper, add 1 spoon of sliced olives and beat omelette-style.
Heat an 8 in. (20 cm) non-stick pan over medium heat, pour in a bit of vegetable oil, pour in the egg mixture and stir the pan to make a fine and perfectly round omelette. As soon as the top of the egg is no longer runny, remove from heat and set aside on a plate. Repeat the process with the remaining eggs.
Spread each tortilla with a thin layer of tomato pesto and place 1 lettuce leaf, 1 turkey slice and one black olive frittata on top. Roll up and serve immediately.
---