French Onion Soup with Ham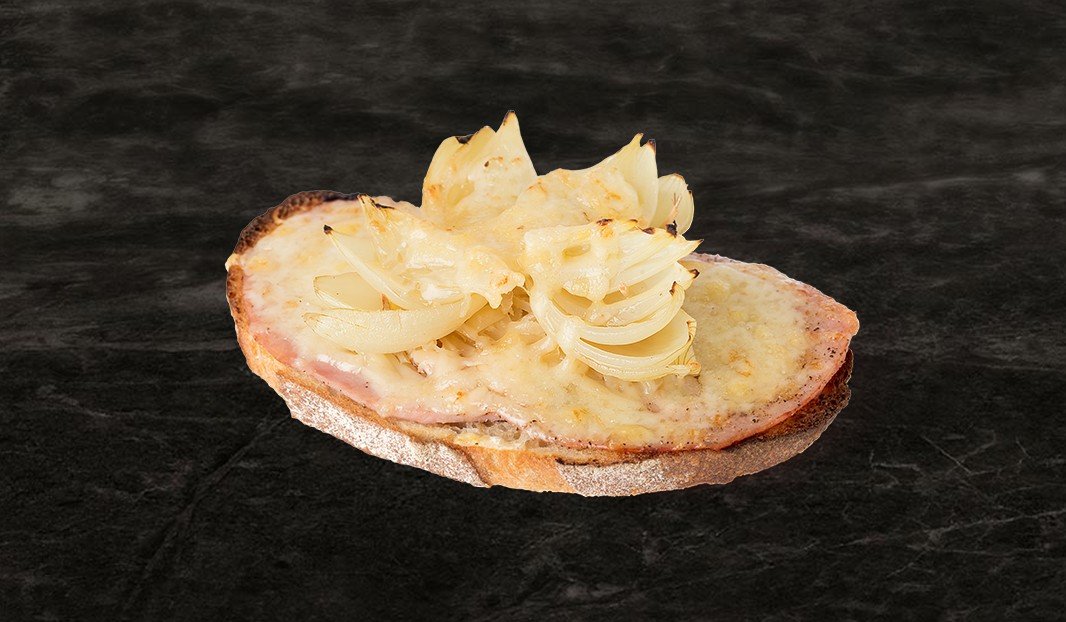 ---
---
preparation time
00:15 15min
---
---
---
ingredients
300 g smoked ham, sliced
4 medium onions
2 tbsp. (30 ml) beef stock concentrate
4 tbsp. (60 ml) butter
200 g Coq à L'Anse cheese, grated
Pepper
4 slices country-style bread, lightly toasted
instructions
Preheat oven to 425°F (220°C).
Cut a small slice from the bottom of each onion so it will stand upright.
Cut each onion into 4, from top to bottom, without cutting through bottom. Pour ½ tsp. beef stock concentrate and 1 spoon butter into the centre of each onion.
Pepper generously and wrap each onion in an aluminum foil square.
Place onion papillotes on a baking sheet and bake 60 minutes. Remove and let stand 10 minutes.
Place bread slices on a work surface and top with ham, then ¾ of the cheese and place under broiler until cheese is just melted.
Open each papillote carefully (watch out, they're hot!) and, using a serving spoon, remove the onion and place it in the centre of the bread.
Keep the cooking juices and sprinkle over the onion.
Repeat the same process with the other onions.
Sprinkle remaining cheese over the onions and return under broiler until golden brown
Serve immediately.
---