Mock Chicken Pesto Feuilletées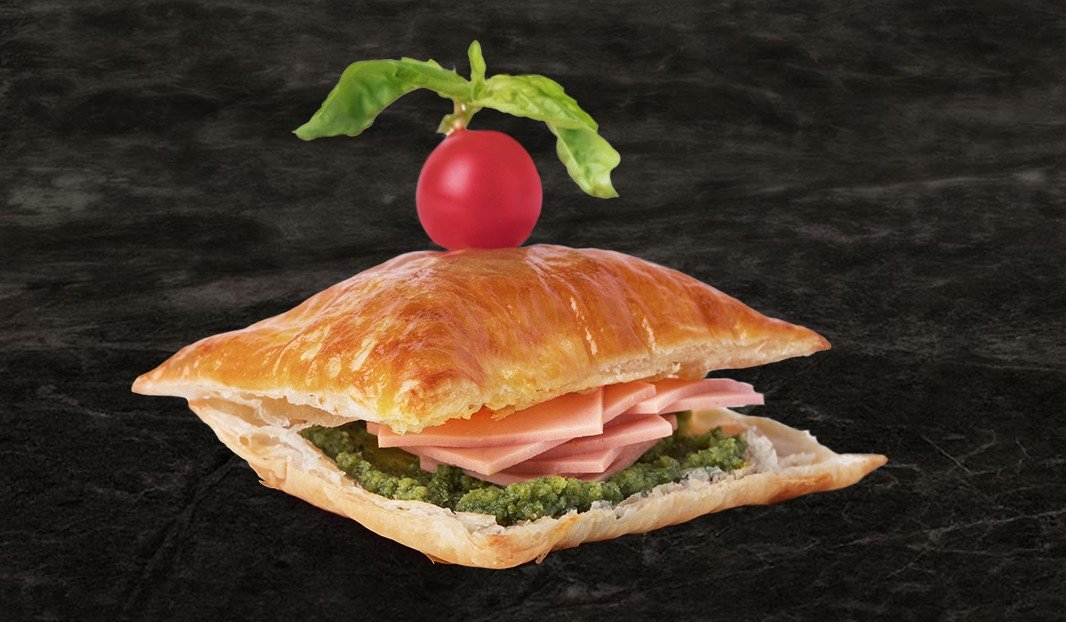 ---
---
preparation time
00:20 20min
---
---
---
ingredients
4 slices mock chicken, cut into 9 squares
1 package flaky pastry (store bought)
1 egg yolk
3 tbsp. (45 ml) basil pesto
9 basil leaves
9 cherry tomatoes (mini)
9 toothpicks
instructions
Preheat oven to 425°F (215°C).
Roll out the pastry dough to form a 12-inch (30 cm) square and cut into 9 equal pieces.
Beat the egg yolk with 1 tbsp. cold water.
Place the 9 dough squares on a parchment-lined baking sheet and bake 15 minutes or until pastry is golden brown.
Using a serrated knife, split each square in 2 and place a small spoonful of pesto on each base.
Place the mock chicken squares on top of each pastry base in piles of 9.
Place the pastry covers on top and decorate with a basil leaf and a cherry tomato pierced with a toothpick. Serve immediately.
---