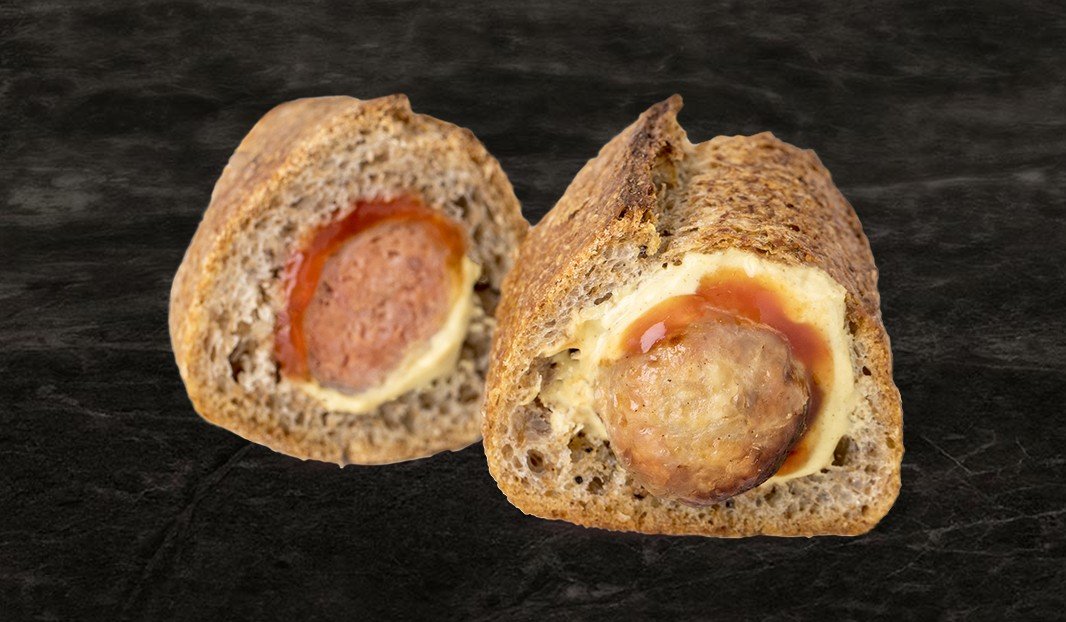 ---
---
preparation time
00:20 20min
---
---
---
ingredients
1 package Honey & Garlic sausages
1/3 cup (85 ml) Dijon mustard
1/3 cup (85 ml) ketchup
2 whole wheat baguettes
instructions
A few days in advance, cook the sausages as indicated on the package. Keep refrigerated.
The night before, cut the baguettes in 3 and push the handle of a wooden spoon through the crumb of each section, working it to make a hole large enough to insert a sausage.
Pour some mustard and/or ketchup into the hole and use the spoon handle to spread it around.
Insert a sausage into each baguette and store in a sealable container. Let come to room temperature before serving.
---