Crispy Chicken Burger with Spicy Coleslaw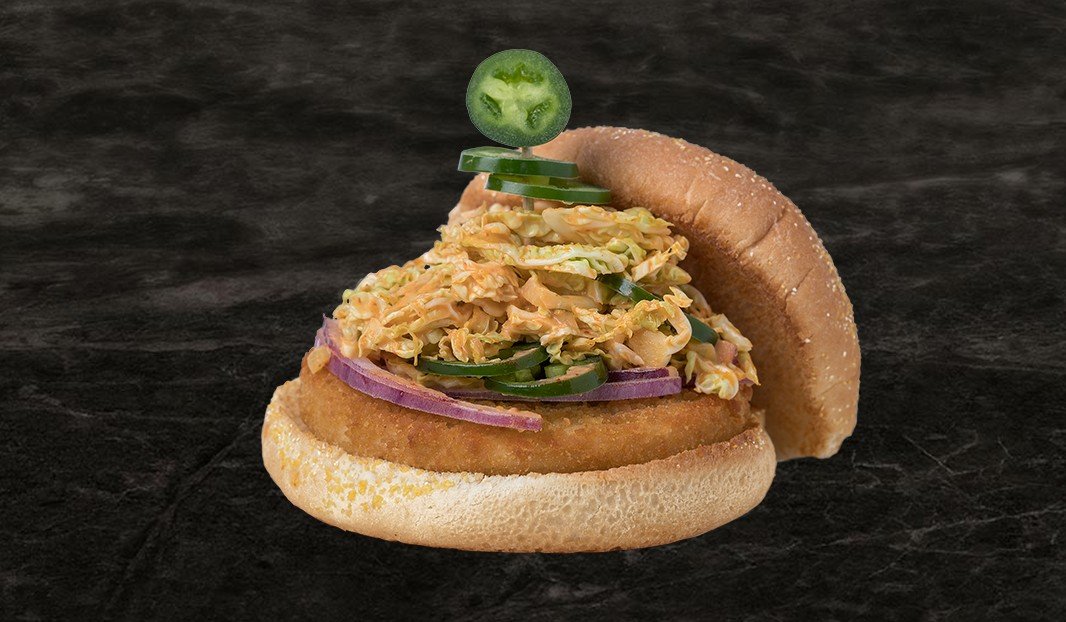 ---
---
preparation time
00:30 30min
---
---
---
ingredients
4 breaded chicken burgers
1 clove garlic, chopped fine
½ cup (125 ml) mayonnaise
¼ cup (60 ml) bread & butter pickle juice
1 tbsp. (15 ml) sriracha sauce
½ red onion, sliced
1 jalapeño pepper, sliced
½ cup (125 ml) bread & butter pickles, chopped fine
4 cups (1 l) cabbage, shredded
4 rustic hamburger rolls
Softened butter, for cooking
instructions
Cook breaded chicken burgers as per instructions on the package.
In a large bowl, place the garlic, mayonnaise, pickle juice and sriracha sauce and mix well.
Add the shredded cabbage, toss and set aside.
Spreads the insides of the rolls with butter and grill in a stainless steel frying pan over medium heat. Set aside.
When the chicken burgers are ready, place a patty on each roll, toss the coleslaw once again to coat and top the chicken generously. Close burgers and serve immediately.
---