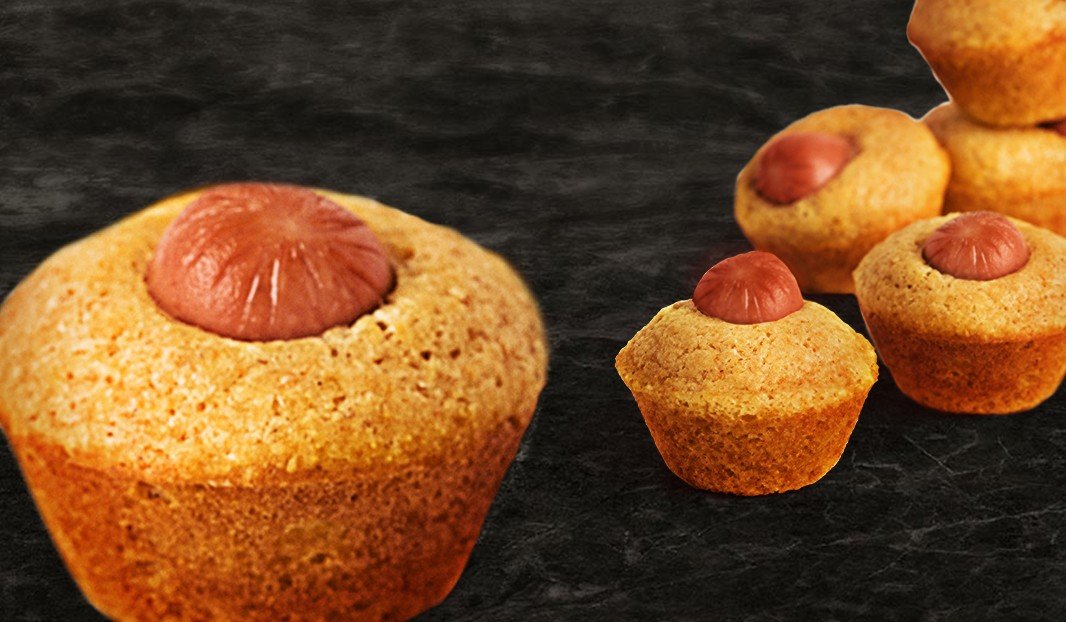 ---
---
preparation time
00:30 30min
---
---
---
ingredients
6 hot dog sausages (6 in.)
1 cup (250 ml) stone-ground corn meal (medium)
1 cup (250 ml) all-purpose flour
¼ cup (60 ml) sugar
½ teaspoon (2.5 ml) salt
½ teaspoon (2.5 ml) baking soda
2 eggs
1 cup (250 ml) buttermilk
½ cup (125 ml) melted butter
20 brightly coloured skewers or toothpicks
instructions
Preheat oven to 375°F (190°C).
Cut wieners into 2.5 cm (1 in.) pieces.
In a bowl, mix together all dry ingredients.
Place the eggs, buttermilk and melted butter in another bowl and whisk together.
Pour the wet mixture over the dry ingredients and mix well. Do not overmix.
Oil a 36-cup mini-muffin tray and spoon 1 tbsp. of the corn dog coating into each cup.
Place 1 wiener piece (upright) into each cup and bake immediately for 10 minutes or until muffins start to brown.
Remove and let cool on a grate.
Skewer a muffin on each end of a skewer, place on a serving platter and serve with ketchup.
---