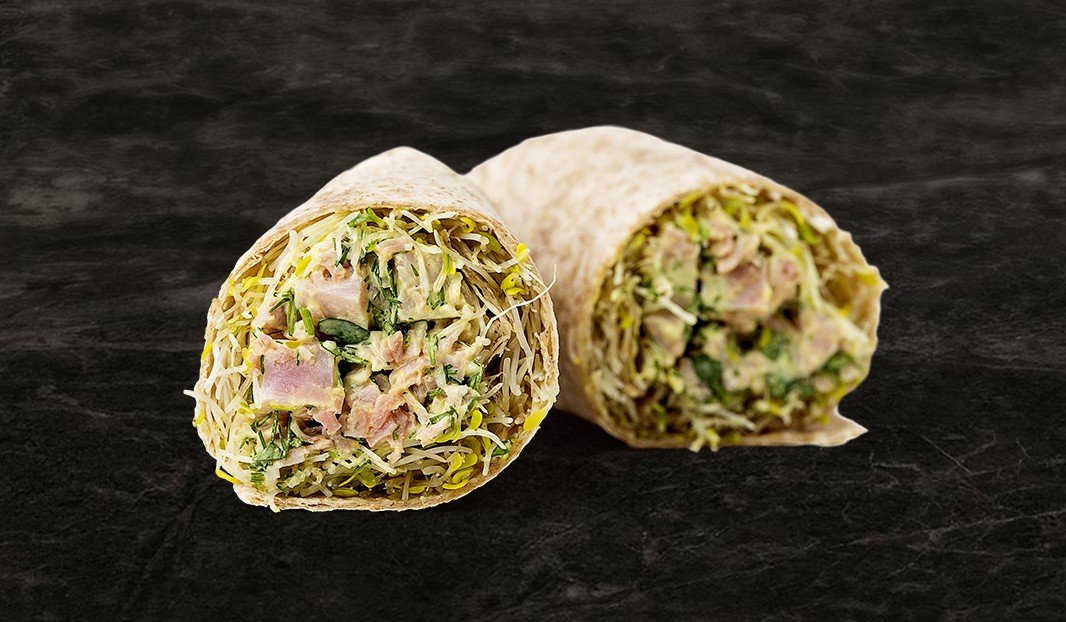 ---
---
preparation time
00:15 15min
---
---
---
ingredients
150 g cooked ham, cut into small dice
150 g pork smoked meat, chopped
½ cup (125 ml) mayonnaise
2 tbsp. (30 ml) yellow mustard
¼ cup (60 ml) chopped coriander
¼ cup (60 ml) chopped dill
1 package alfalfa sprouts
4 rye tortillas
instructions
Place the mayonnaise and mustard in a bowl and mix well.
Add the coriander and dill and mix again.
Add the ham and smoked meat and combine well.
Place the tortillas on a work surface and spread out the alfalfa sprouts in a uniform layer on each.
Place one quarter of the ham and smoked meat mixture in the centre of each rye tortilla and roll up, taking care to tuck in both ends.
Cut each wrap in 2 and place them side by side in a large sealable container. Keep refrigerated.
---