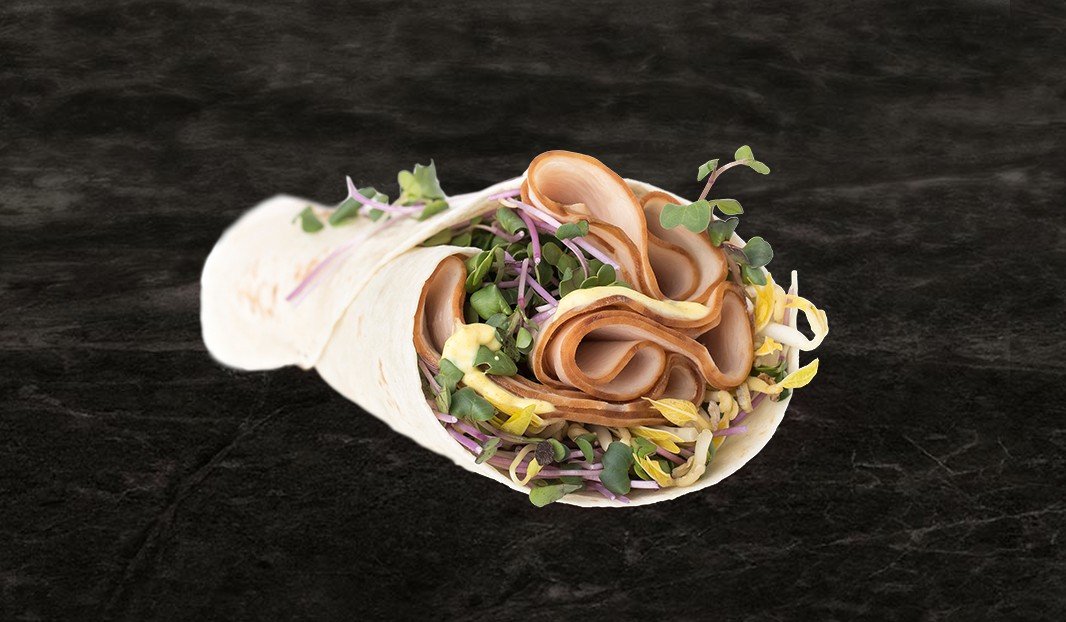 ---
---
preparation time
00:10 10min
---
---
---
ingredients
1 package (150 g) old fashioned smoked chicken breast
¼ cup (60 ml) mayonnaise
1 tbsp. (15 ml) curry paste (yellow or red)
1 pinch turmeric
2 ginger tortillas
1 handful sprouts of your choice (mung, soya, etc.)
½ package sunflower sprouts
½ package micro-sprouts of your choice (radish, red cabbage, tatsoy, etc.)
instructions
Place mayonnaise, curry paste and turmeric in a bowl and mix well.
Place the ginger tortillas on a work surface, place sprouts in the centre and chicken breast slices overtop then garnish with the sunflower and micro-sprouts.
Drizzle over generously with curried mayonnaise and roll up the tortillas making sure to tuck in one end.
Serve immediately.
---