Chicken, Apple and Smoked Gouda Panini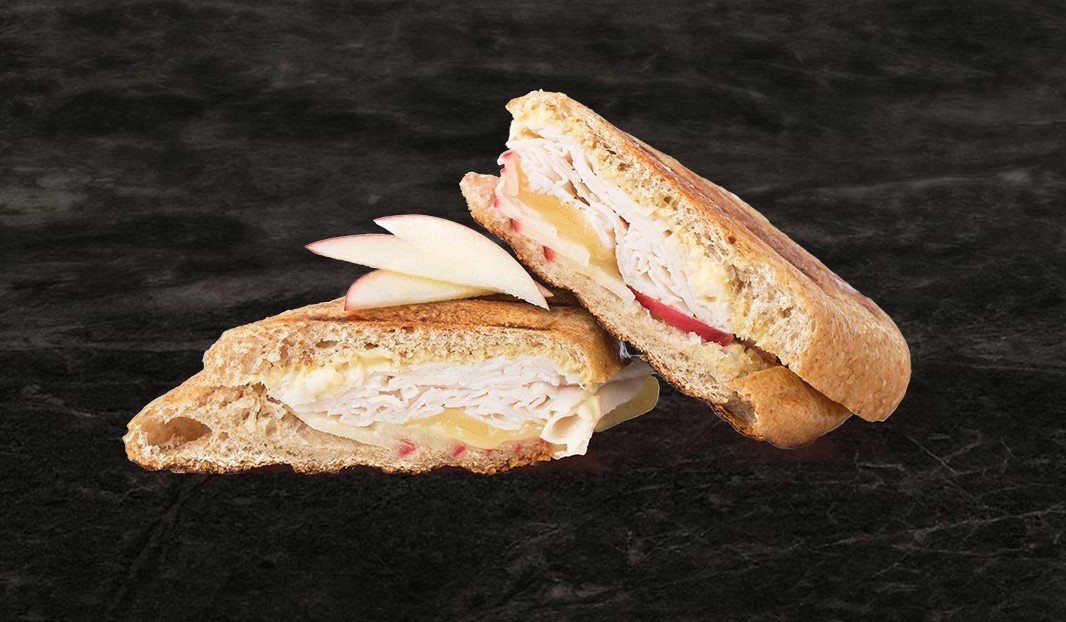 ---
---
preparation time
00:15 15min
---
---
---
ingredients
150 g old fashioned shaved smoked chicken breast
¼ cup (60 ml) Dijon dressing (homemade or store bought)
100 g smoked Gouda, sliced
1 Honeycrisp apple, cut into thin slices
1 handful baby spinach
4 whole wheat panini bread slices
Butter
Pepper
instructions
Place 2 panini bread slices on a work surface and spread with the Dijon dressing.
Arrange the smoked chicken breast slices on top, then the gouda, then cover with the apple slices.
Top with spinach, sprinkle with pepper and close the paninis.
Spread the sandwich exteriors with butter and press in a panini press for 6 to 8 minutes or until cheese bubbles on the sides.
Cut paninis in 2 and serve immediately.
---