Camper Smoked Ham & Cheese Melts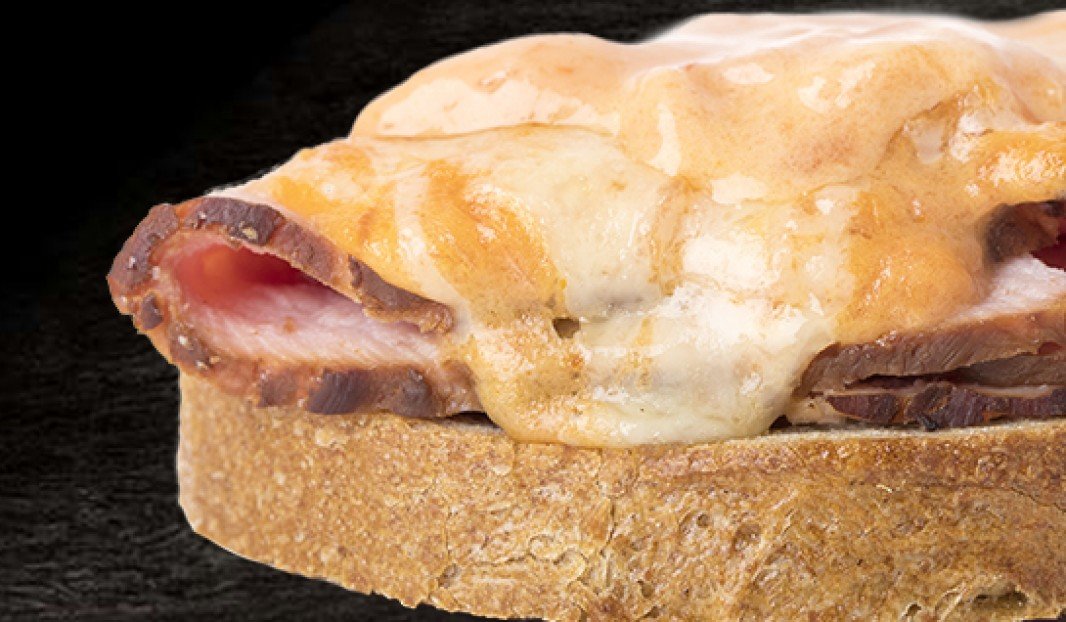 ---
---
preparation time
00:15 15min
---
---
---
ingredients
300 g double smoked Black Forest ham
2 red tomatoes, cut in 2
1 tbsp. (15 ml) maple syrup mustard
2 pinches Espelette pepper
2 tbsp. (30 ml) olive oil
150 g smoked cheddar cheese, grated
4 slices pumpernickel
Vegetable oil
Softened butter
instructions
Lightly oil the tomato halves and place cut-side down on the grill over the coals. Cook 10 minutes or until nicely browned.
Turn the tomatoes over and cook another 10 minutes.
When tomatoes are done, remove from the fire, remove the skins and place in a salad bowl.
Using a fork, lightly crush the tomatoes, add salt, pepper, Espelette pepper and olive oil and beat until an emulsion is formed.
Spread the bread slices with butter then a thin layer of the tomato emulsion.
Arrange the ham slices over top, then two spoons of tomato emulsion and cover with cheese.
Place the bread on the grill over indirect heat and cook just long enough to melt the cheese.
Serve immediately with the remaining tomato emulsion.
---