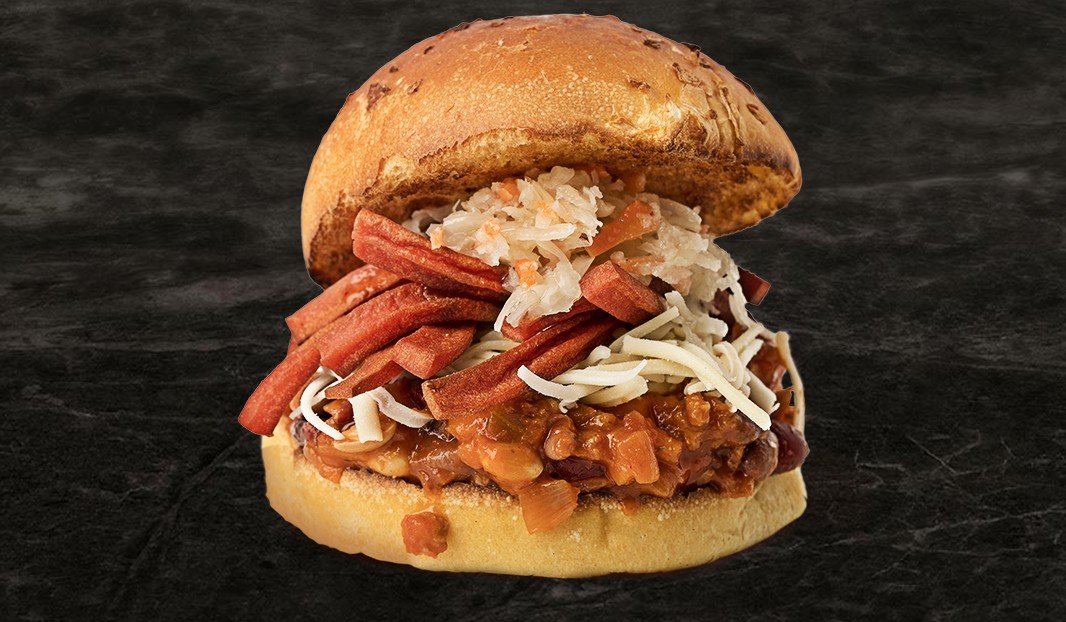 ---
---
preparation time
00:10 10min
---
---
---
ingredients
300 g waxed bologna, cut into sticks
½ ball Oaxaca or mozzarella cheese
2 cups (500 ml) chili con carne (homemade or store bought)
4 onion Kaiser rolls
1 cup (250 ml) creamy coleslaw
instructions
Heat up the chili con carne over low heat.
Grate the cheese.
Heat a cast iron pan over high heat and fry the bologna sticks until well browned.
Open the Kaiser rolls and toast them under the broiler.
When the chili is hot, place on the bread bases, top with cheese and bologna sticks, garnish with coleslaw, close the sandwiches and serve immediately.
---