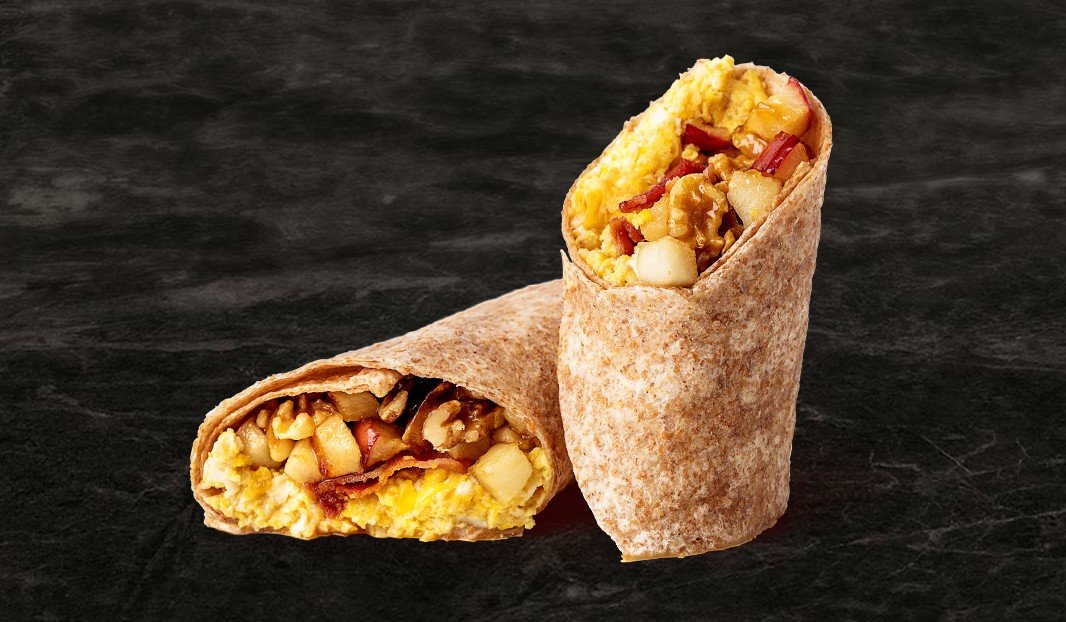 ---
---
preparation time
00:10 10min
---
---
---
ingredients
4 slices smoked bacon, cooked
4 eggs, beaten
1 Cortland apple, diced
2 tbsp. (30 ml) maple syrup
8 walnut kernels
2 whole wheat tortillas
Salt and pepper
instructions
Heat a non-stick pan over medium heat and cook the apple pieces until dry.
When they are cooked, add the maple syrup and continue cooking stirring constantly, just until apple pieces are well coated. Salt lightly, mix well and set aside.
In the same pan, pour in the eggs, add salt and pepper and, using a spatula, stir until the eggs are scrambled. Remove from heat.
Place tortillas on a work surface and top with scrambled eggs and bacon, then the maple syrup glazed apple pieces.
Add the nuts and roll up taking care to tuck in one end.
Serve immediately.
---