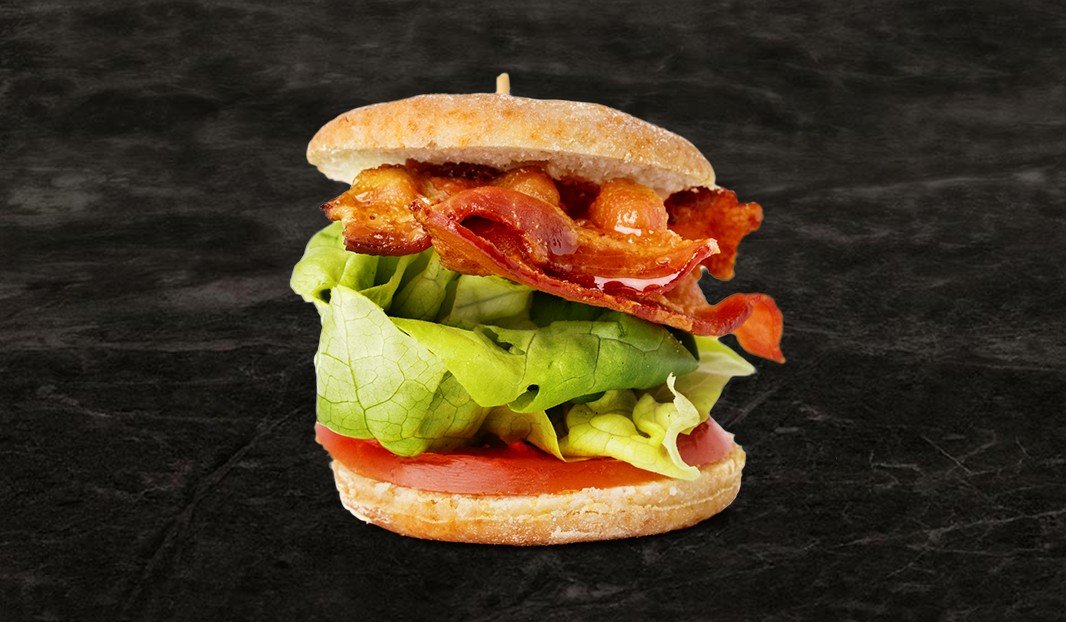 ---
---
preparation time
00:20 20min
---
---
---
ingredients
1 package bacon
2 cups (500 ml) all-purpose flour
4 tsp. (20 ml) baking powder
1 tsp. (5 ml) salt
¼ cup (60 ml) grated parmesan
½ cup (125 ml) cold shortening
1 cup (250 ml) cold milk
5-6 small tomatoes, sliced (about 2 in./5 cm dia.)
2-3 lettuce leaves, torn into bite-size pieces
20 small decorative skewers
instructions
Preheat oven to 350°F (180°C).
Place bacon slices side by side on a baking sheet lined with parchment paper and bake 10 to 15 minutes or until bacon is cooked but not crisp.
Drain bacon slices on paper towels and set aside.
Adjust oven to 425°F (215°C)
Place the flour, baking powder, salt and cheese in a bowl and mix well.
Cut the shortening into cubes and, using a pastry cutter, cut it into the dry ingredients until it has a mealy texture. Pour in the milk and incorporate using a fork until the dough is slightly sticky.
Roll the dough out on a floured surface ½-inch (1.3 cm) thick.
Using a floured cookie cutter (about 2 in./5 cm diameter), cut out 20 dough circles and place side by side (touching each other) on a baking sheet. Bake 12 to 15 minutes. Cool on a cake rack.
Cut the bacon slices into 3 or 4 pieces each.
When biscuits have cooled to room temperature, split them into two and top the bottom half with tomato slices, lettuce and bacon, place the tops on and skewer each BLT with a toothpick. Serve immediately.
---