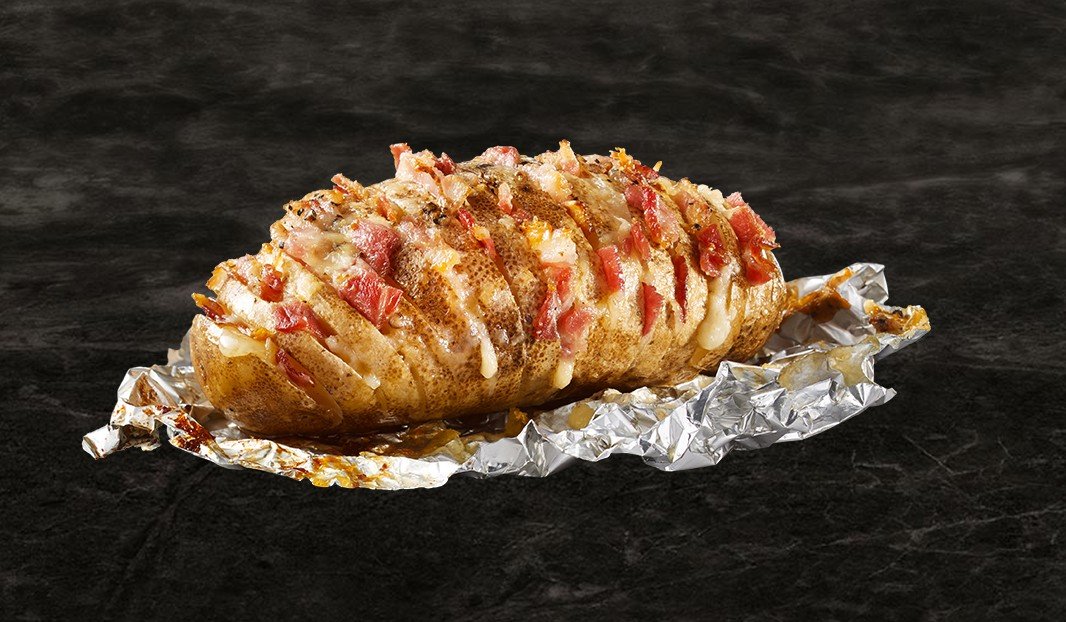 ---
---
preparation time
00:25 25min
---
---
---
ingredients
6 slices bacon, cut in 1 in. pieces
4 large Russet potatoes
270 g Monterey Jack cheese, sliced
½ stick (55 g) garlic butter, melted
Pepper
4 squares aluminum foil
Sour cream, to taste (optional)
instructions
Using a sharp paring knife, slice the potatoes without separating them completely (like an accordion).
Place the potatoes in the centre of the aluminum squares and brush with the garlic butter.
Insert 1 bacon piece and a half slice of cheese into each cut, add pepper and wrap up the potatoes, sealing the packets as tightly as possible. Place the potatoes directly on the coals and cook 1 hour turning regularly.
Remove from the coals, unwrap carefully and enjoy immediately with sour cream if you like.
---