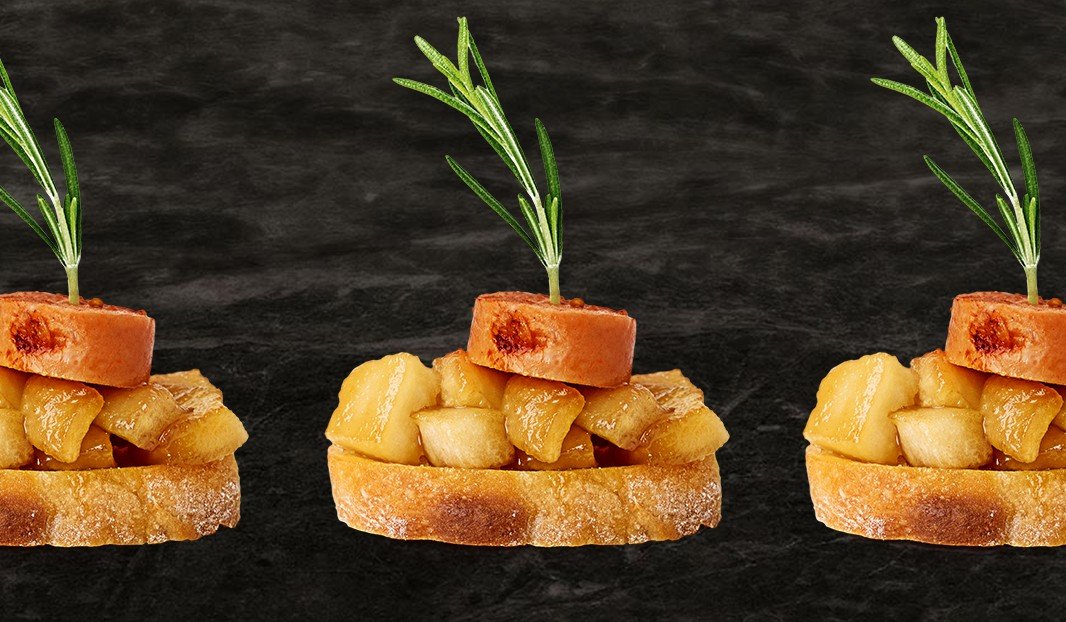 ---
---
preparation time
00:15 15min
---
---
---
ingredients
2 Amoré Sausages Mild Italian, cooked
2 tbsp. (30 ml) butter
2 sprigs rosemary
2 Cortland apples, peeled, cored and diced
1 pinch salt
2 tbsp. (30 ml) maple syrup
18 baguette croutons
instructions
Heat a stainless steel pan over high heat, add butter and 1 sprig of rosemary and cook the diced apple until lightly coloured.
Add salt and the maple syrup and mix well, lower heat to medium and continue cooking 5 minutes stirring regularly. Remove from heat and let cool.
Reheat the sausages in the microwave and cut into rounds.
Stir the apples again and remove the rosemary sprig.
Top the croutons with the glazed apples and sausage rounds. Garnish with a few rosemary leaves and serve immediately.
---