---
Halloween's just around the corner and with it comes ample opportunity for your kids to  go to town on the sweets. And though chocolate-licorice diet high in is awfully yummy, there are other ways to celebrate Halloween that are a little bit more balanced. Here are some sandwich and snack ideas for the perfect Halloween lunch for your young ones.
Mini Witch's Brooms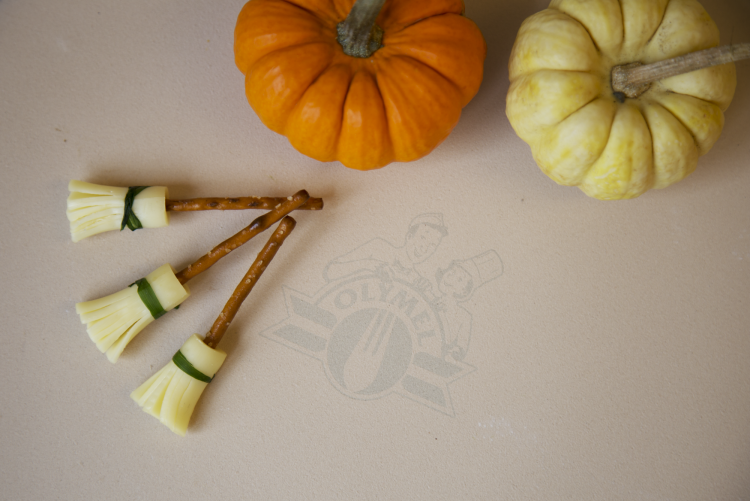 These mini witch's brooms are a cinch to make starting with cheese strings. Simply cut off enough of a cheese string to make the broom part, then insert a straight pretzel for a handle. For an even more realistic effect, bind your broom with a chive stem. Finally a chance for your kids to learn how to use a broom! 
Ham & Cheese Monster Heads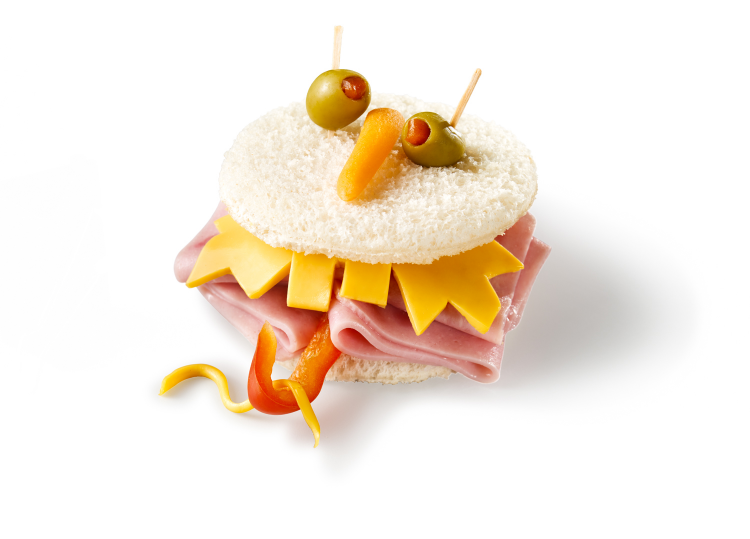 Turn the classic ham & cheese sandwich into a frightening monster head!  Use a cookie cutter to shape the bread for the base, then make the mouth by artfully shaping and positioning the ham and cheese slices for this spooky monster. Finish it off with olives, a carrot and a pepper slice  for the eyes, nose and tongue.  It'll look so good your kids won't want to eat it! 
Pumpkintines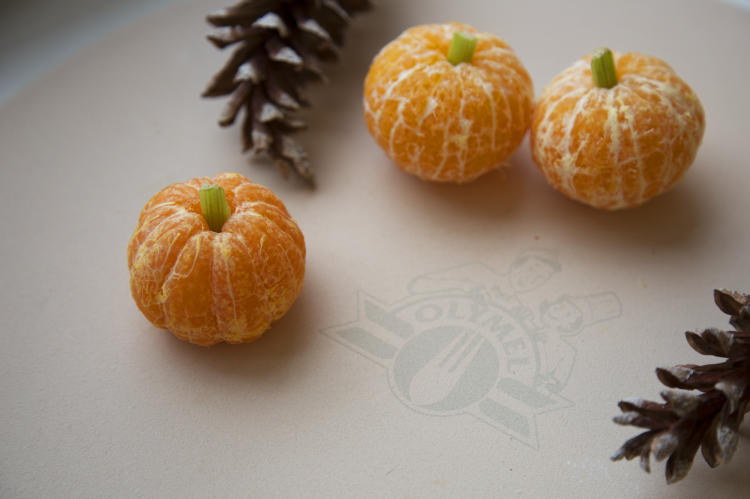 Super easy to make, these cute little pumpkins are sure to make a youngster's face light up. First peel your clementines to give them that authentic pumpkin shape and skin. A bit of celery stalk makes the perfect stem.
Psst! For best results, pick clementines that are bright orange in colour. They tend to look a lot more like real pumpkins when peeled.
Spider Web Tortilla Pizza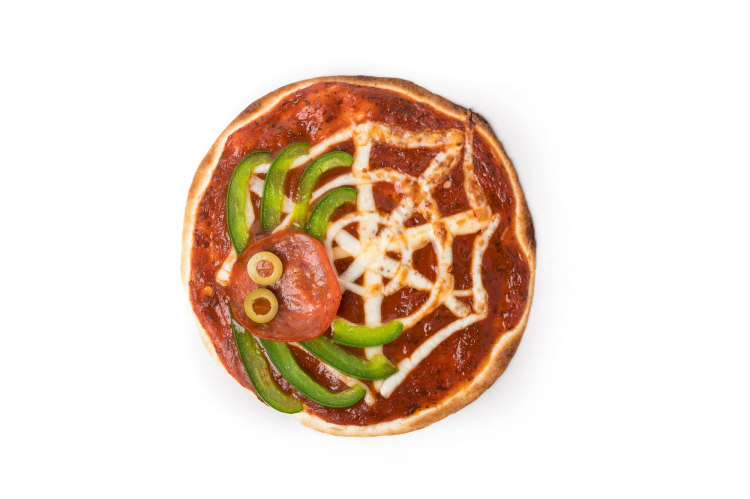 Let your imagination run wild with these spider web tortilla pizzas.  Just use slices of pepperoni, peppers and olives to create cute little spiders on the web, which you can easily make using strands of cheese string mozzarella.
Mummified Juice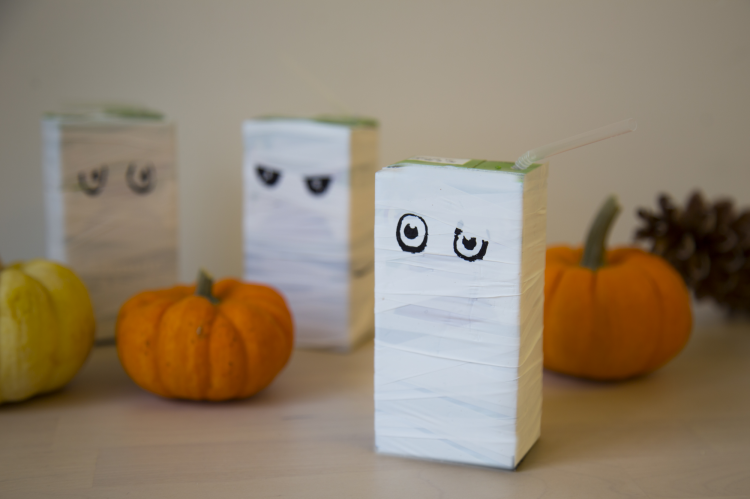 Choose your kids' favourite juice boxes to make these cool little mummies. Using white hockey tape, you can easily mummify the boxes. Add eyes with black marker for a super realistic effect.
Snake Bites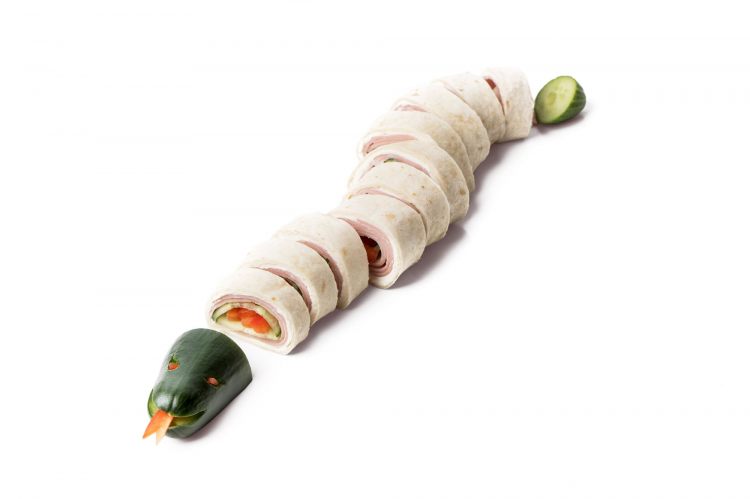 These snakes bites, made with mock chicken, cucumbers, cream cheese and red pepper, are sure to be a big hit. Roll them up in a flatbread and you get a deliciously fun snake!
No worries, it's just a cute little edible snake that won't scare them at all.
Halloween recipe ideas not to be missed: so get inspired! Happy Halloween!
---