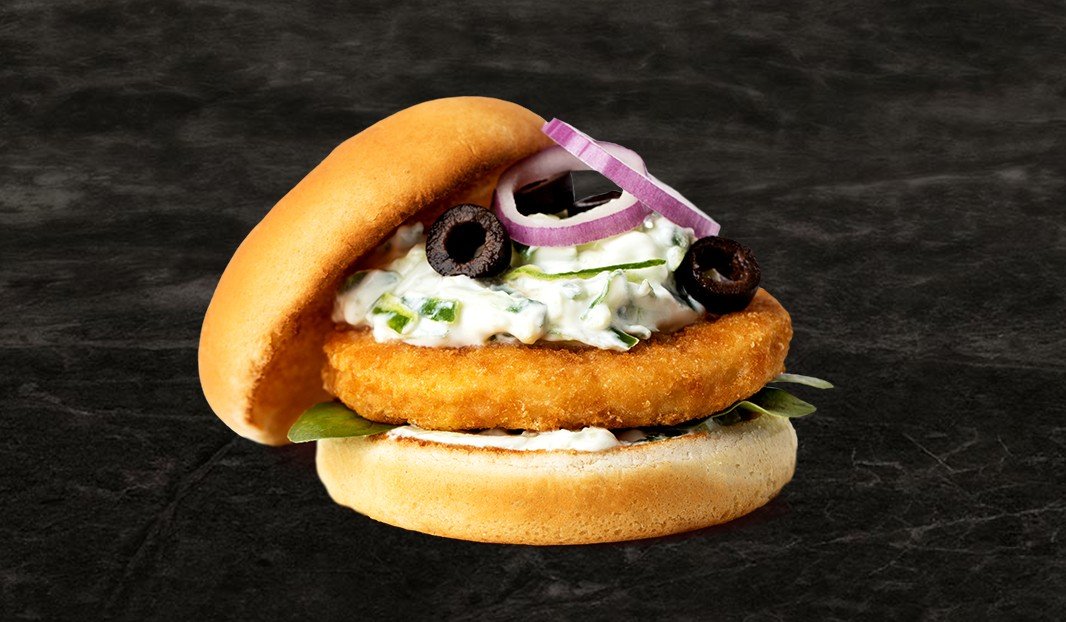 ---
---
preparation time
00:20 20min
---
---
---
ingredients
4 gluten-free crispy breaded chicken burgers
1 cup (250 ml) plain Greek yogurt
1 Lebanese cucumber, grated and drained
1 small clove garlic, grated
1 tbsp. (15 ml) lemon juice
2 cups (500 ml) baby spinach
2 tbsp. (30 ml) sliced black olives
2 slices red onion, separated into rings
4 gluten-free hamburger rolls, toasted
instructions
Cook chicken burgers in the oven following instructions on package.
Place the yogurt, cucumber and garlic in a bowl, add the lemon juice and salt and pepper, mix the tzatziki well and refrigerate.
Spread the bottoms of the hamburger buns with a thin layer of tzatziki, cover with baby spinach, top with the gluten-free crispy breaded chicken burgers, top with remaining tzatziki, garnish with black olives and onion rings and serve immediately.
---