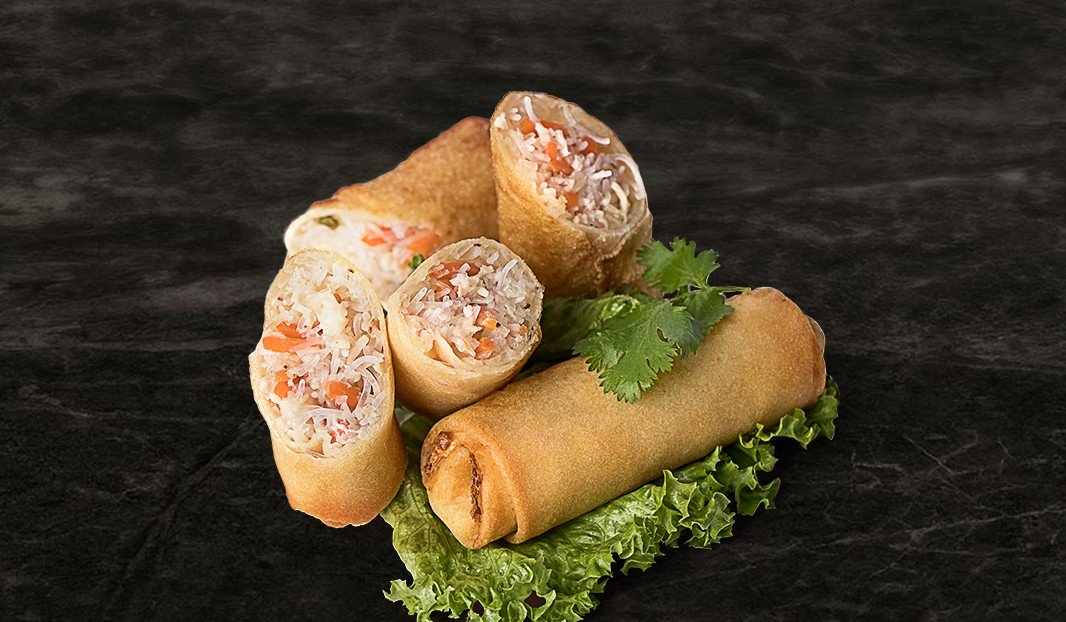 ---
---
preparation time
00:40 40min
---
---
---
ingredients
300 g black forest smoked turkey breast, chopped
1 small package bean thread vermicelli
1 onion, grated
2 carrots, grated
1 egg
2 ½ tbsp. (37.5 ml) fish sauce
¼ tsp. (1.25 ml) pepper
½ tsp. (2.5 ml) garlic powder
1 or 2 packages wheat spring roll wraps (medium)
Green curly lettuce
1 bunch mint
1 bunch Vietnamese cilantro
Nuoc mam sauce, to taste (homemade or store bought)
instructions
Place the bean thread noodles in a bowl, cover with boiling water and let soak 15 minutes.
Place the onion, carrots and softened noodles in a bowl and mix well. Place mixture in a colander and press gently to remove as much liquid as possible. Let stand 10 minutes and press again.
Place the mixture in a small mixing bowl, add the egg, fish sauce, pepper and garlic powder and mix well by kneading with your hands.
Place a spring roll wrap on a work surface and fold up half the bottom side towards the center. Place a small sausage-shaped mound of the stuffing at the base of the wrap and roll up taking care to tuck in the sides so as to seal the roll.
When the stuffing is all used up, place the rolls in a sealed container and refrigerate.
When ready to serve, heat a deep fryer to 350°F (180°C) and fry the rolls until golden brown on all sides.
Place rolls on a serving platter accompanied by lettuce leaves, mint, cilantro and ramekins of nuoc mam sauce.
People can wrap a roll in lettuce with the herbs of their choice before dipping into the nuoc mam sauce.
---