Turkey, Avocado and Chipotle Club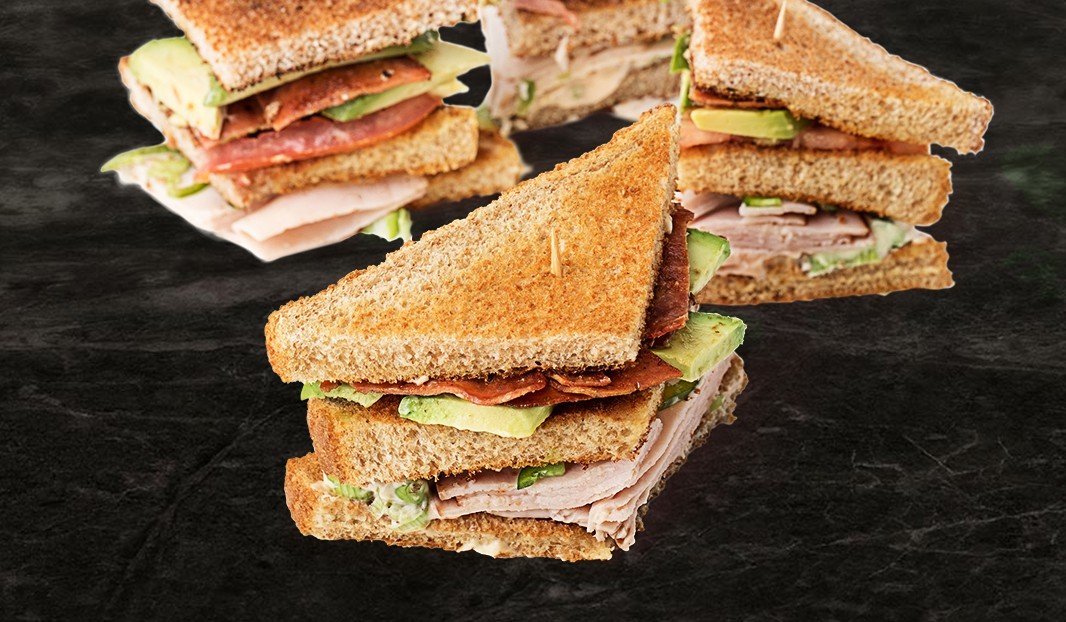 ---
---
preparation time
00:20 20min
---
---
---
ingredients
150 g smoked chicken breast, shaved
6 slices pepperoni
¼ cup (60 ml) mayonnaise
1 chipotle pepper in adobo sauce, chopped fine
1 green onion, cut into rounds
6 slices brown bread, toasted
1 jalapeño pepper, cut into rounds
1 red tomato, sliced
1 avocado, sliced
instructions
Place mayonnaise in a bowl, add the chipotle pepper, 1 spoon of the adobo sauce and the green onion and mix well.
Heat a small stainless pan over medium heat, pour in a bit of vegetable oil and fry the pepperoni slices for 2 minutes, turning frequently.
Remove from heat, spread the pepperoni slices with the adobo sauce on both sides and set aside.
Place 2 slices of bread on a work surface, spread with chipotle mayonnaise, top with the chicken slices and jalapeño rounds and cover with 2 other slices of bread.
Add the tomato and avocado slices and pepperoni chips and close the club sandwiches with the remaining slices of bread. Pour the remaining chipotle mayonnaise in small ramekins, cut the club into 4 diagonally and serve immediately.
---