Tomato, Bologna and Ricotta Cold Pizza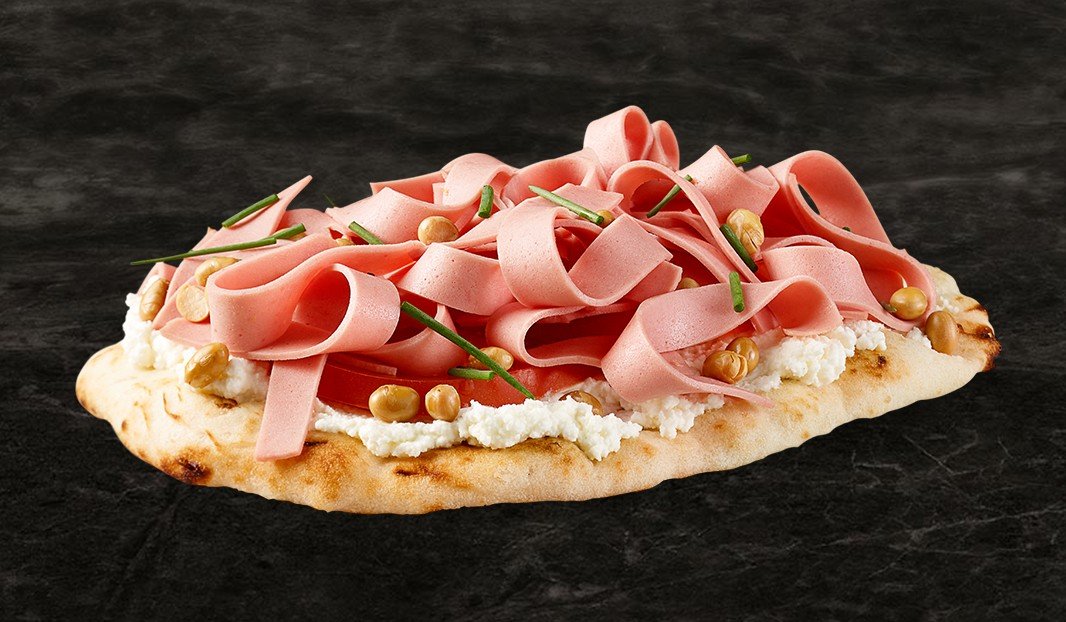 ---
---
preparation time
00:10 10min
---
---
---
ingredients
150 g light bologna, sliced thin
2 roasted onion naan breads
½ cup 1% ricotta cheese
1 large tomato, sliced
1 ½ tbsp. toasted soy nuts
4 chive stems, cut into segments
Basil leaves, to taste
instructions
Cut the light bologna slices into strips. Set aside.
Place the naan bread on a baking sheet and toast under the broiler for 1 minute.
Spread the hot breads with the ricotta and arrange the tomato and bologna slices over top.
Sprinkle with soy nuts, chives and basil and serve immediately.
---