Tartiflette-Style Potato Pancakes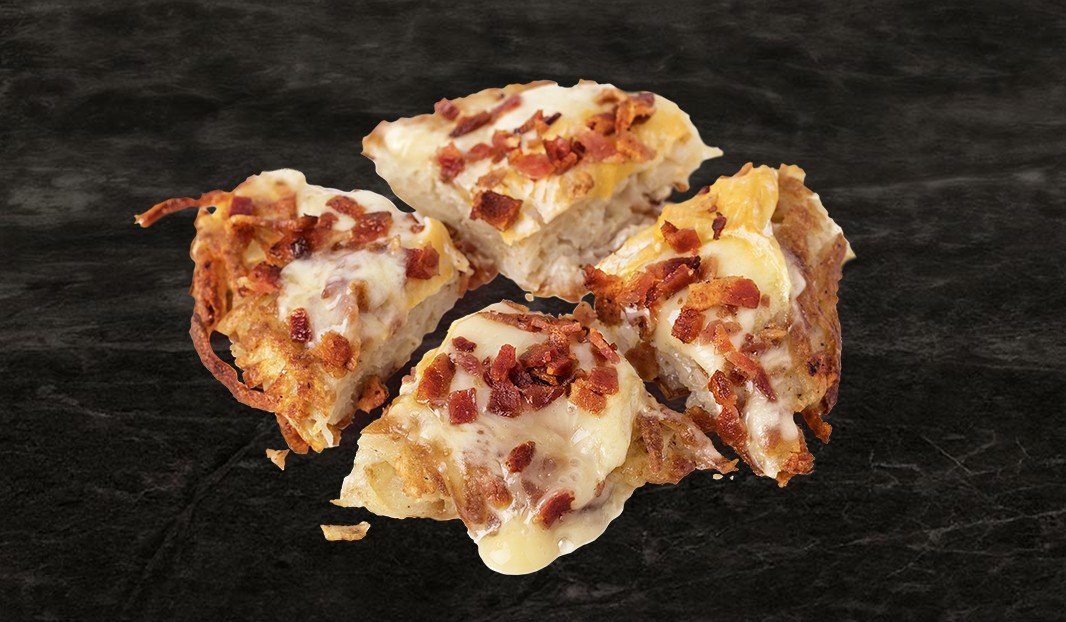 ---
---
preparation time
00:20 20min
---
---
---
ingredients
8 slices bacon, cooked
6 medium potatoes, peeled
3 yellow onions
1 egg
3 tbsp. (45 ml) flour
1 small wheel reblochon cheese
Clarified butter, for cooking
Salt and pepper
instructions
Preheat oven to 400°F (205°C).
Grate the potatoes and onions and place the flesh in a colander. Drain, pressing down firmly to eliminate as much water as possible.
Place the drained potatoes and onions in a large bowl, add the egg and the flour, add salt and pepper and mix well. Separate the mixture into 6 parts.
Pour some clarified butter in a 6-7 in. pan over medium heat and place in a scoop of the mixture, pressing down with a fork to make a round pancake with a flat top. When the bottom of the pancake is nicely browned, turn over and continue cooking until the other side is browned.
Repeat with the remaining potato mixture, placing the pancakes side by side on a baking sheet. Cut the wheel of reblochon cheese in 2 flatwise, then each circle in 3 triangles.
Coarsely chop the bacon slices.
Place one triangle of reblochon on each pancake, sprinkle with bacon and bake 10 minutes or until cheese is bubbly and is starting to brown. Serve piping hot.
---