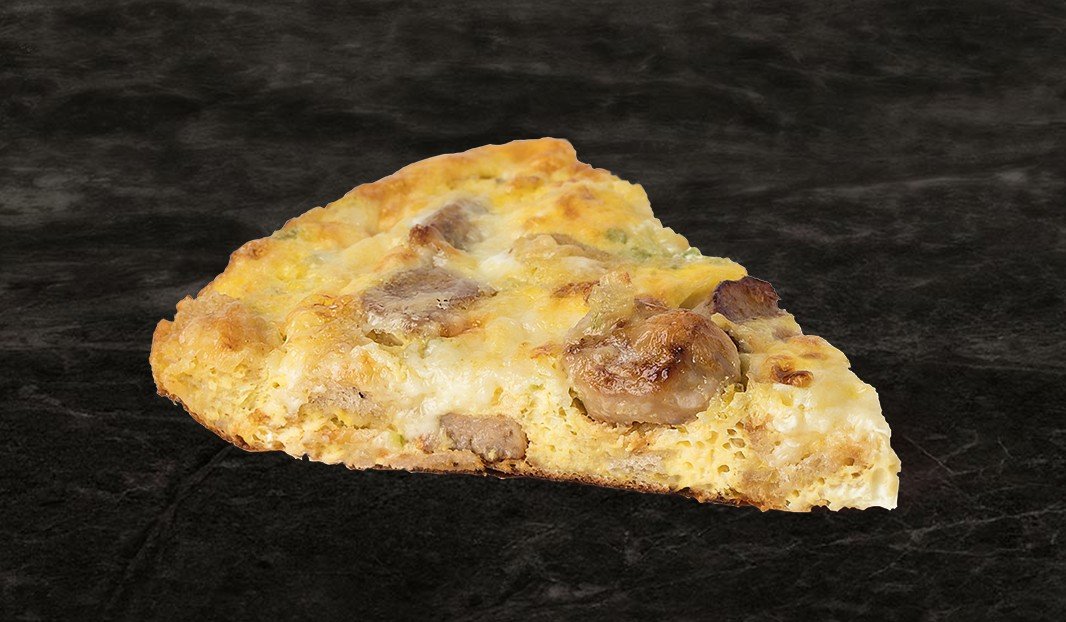 ---
---
preparation time
00:30 30min
---
---
---
ingredients
4 Honey & Garlic sausages
2 cups (500 ml) stale bread cubes
¼ lb (115 g) butter
1 onion, chopped
1 stalk celery, chopped
8 eggs, beaten
1 cup (250 ml) milk
1 ½ cups (375 ml) grated strong cheddar
Vegetable oil, for cooking
Salt and pepper
instructions
Preheat oven to 325°F.
Place bread cubes in a bowl, add salt and pepper and mix well.
Melt half the butter and pour it over the bread cubes, mix well and transfer to a baking sheet and bake 15 minutes or until cubes are dry and lightly browned.
Cut sausages into 4 or 5 sections, heat a 10-inch (25 cm) pan over medium-high heat and fry the sausages until cooked through. Remove from heat and set aside.
Beat the eggs and milk together, add salt and pepper, add half the cheese and mix well. Set aside.
Off the heat in the same pan, melt a spoon of butter and pour in one quarter of the eggs to just cover the bottom, and quickly arrange the bread cubes evenly over top.
When bread is well soaked with egg, add the onion and sausage pieces, pour in the remaining egg, top with cheese and bake 20 minutes or until eggs are well cooked.
Place the pan under the broiler and cook on the top rack until the cheese is bubbly.
Cut the strata into wedges and serve immediately.
---