Smoked Ham Sub with Lemony Quick Pickles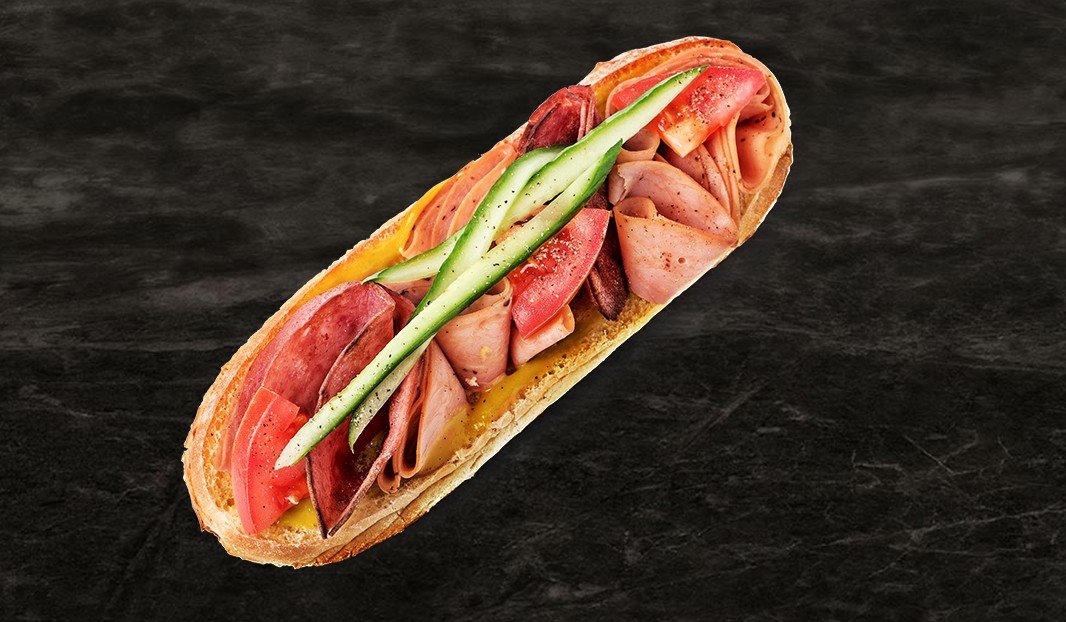 ---
---
preparation time
00:20 20min
---
---
---
ingredients
1 package (175 g) old fashioned smoked ham
6 slices salami
1 Lebanese cucumber, cut into strips
1 tbsp. (15 ml) white wine vinegar
1 tbsp. (15 ml) lemon juice
1 tsp. (5 ml) lemon zest
1 tsp. (5 ml) maple syrup
1 red tomato, sliced
2 tbsp. (30 ml) honey mustard
2 submarine rolls, lightly toasted
Softened butter
Pepper
instructions
Place the cucumber strips in a glass or stainless steel bowl, add salt, mix well and let salt draw out the water for 10 minutes.
Afterwards, rinse the cucumber strips, drain well and dry on a double layer of paper towels.
Place the cucumber strips in the same bowl, add the vinegar, the juice and zest of lemon and pour in the maple syrup. Add pepper and mix well. Let marinate while you prepare the remaining ingredients.
Heat a non-stick pan over high heat and cook the salami slices using no oil for 2 minutes turning regularly.
Remove from heat and set aside.
---