P'tit train du Nord Bologna Wrap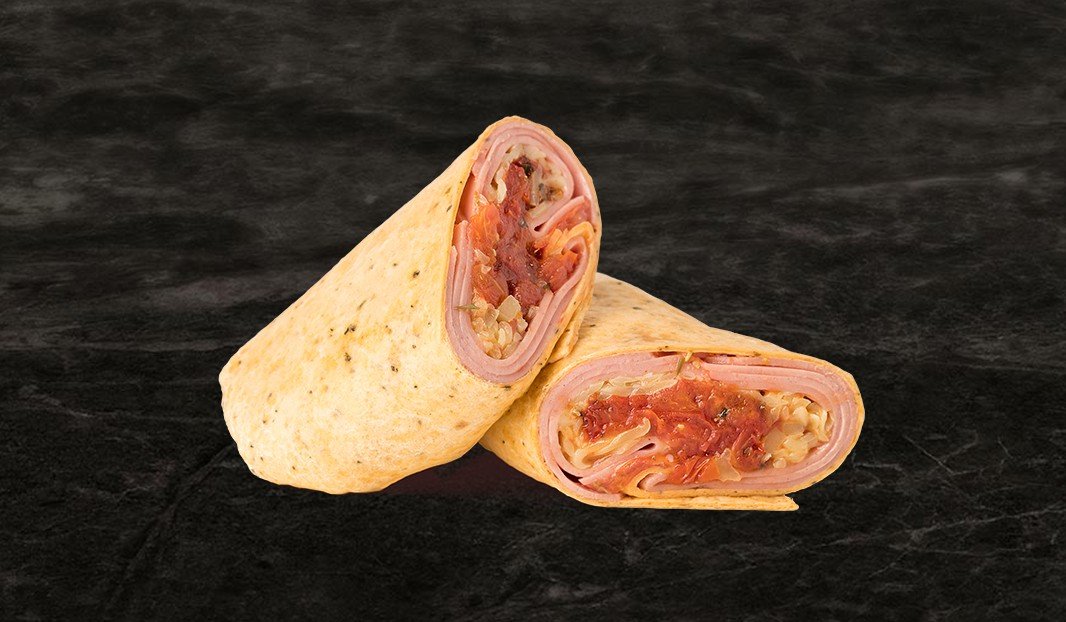 ---
---
preparation time
00:15 15min
---
---
---
ingredients
300 g garlic bologna, sliced
1 ½ cup (375 g) Windigo cheese, grated
4 cups (1 l) grape tomatoes cut in 2
1 tbsp. (15 ml) honey
2 tbsp. (30 ml) white balsamic vinegar
1 tsp. (5 ml) herbes de Provence
4 sundried tomato tortillas
Olive oil, for cooking
Salt and pepper
instructions
Heat a bit of olive oil in a stainless steel pan over medium-high heat.
Cook the tomatoes stirring regularly, until their juices start to caramelize.
Add the honey, vinegar and thyme, add salt and pepper and mix well. Cook until almost dry. Remove from heat but keep warm. Place tortillas on a work surface and arrange bologna slices, on top, add the grated cheese and top with tomato-honey compote. Roll up taking care to tuck in one end and serve immediately.
---