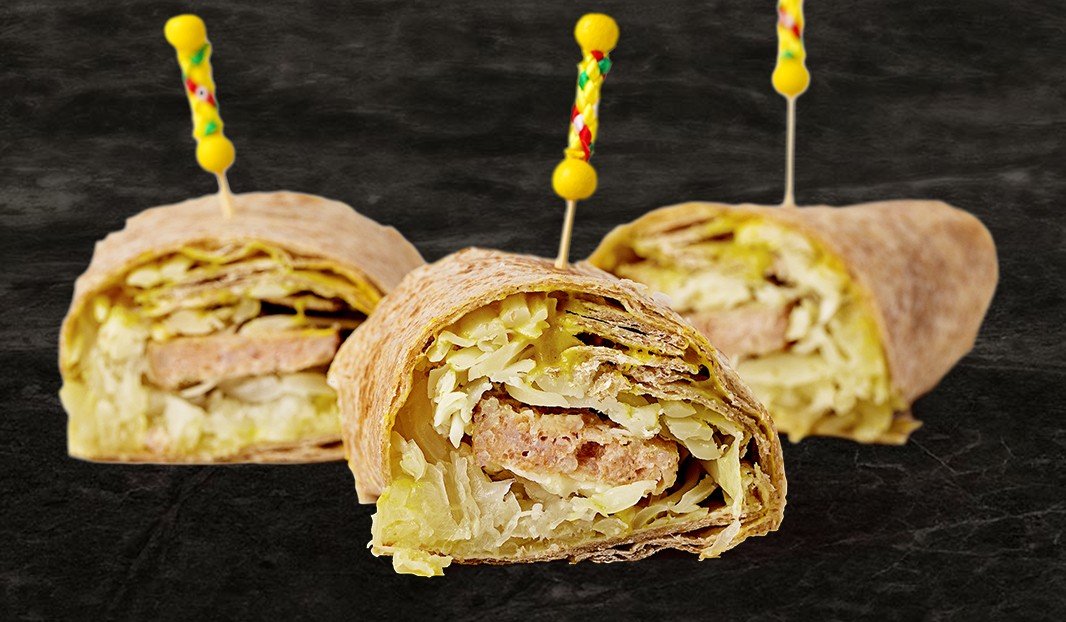 ---
---
preparation time
00:15 15min
---
---
---
ingredients
4 Honey & Garlic sausages, cooked
4 ancient grain tortillas
2 tsp. (10 ml) honey
¼ cup (60 ml) beer mustard
1 cup (250 ml) sauerkraut, well drained
175 g Wabasse cheese, grated
instructions
Cut the bacon-cheddar sausages in 2 lengthwise.
Place the tortillas on a work surface and spread them with a thin layer of honey, then mustard.
Place the sauerkraut in the centre of each tortilla and place 2 half-sausages on top.
Sprinkle with grated Wabasse cheese and roll up tightly taking care to tuck in the 2 ends.
Roll up each wrap in plastic film and keep refrigerated.
---