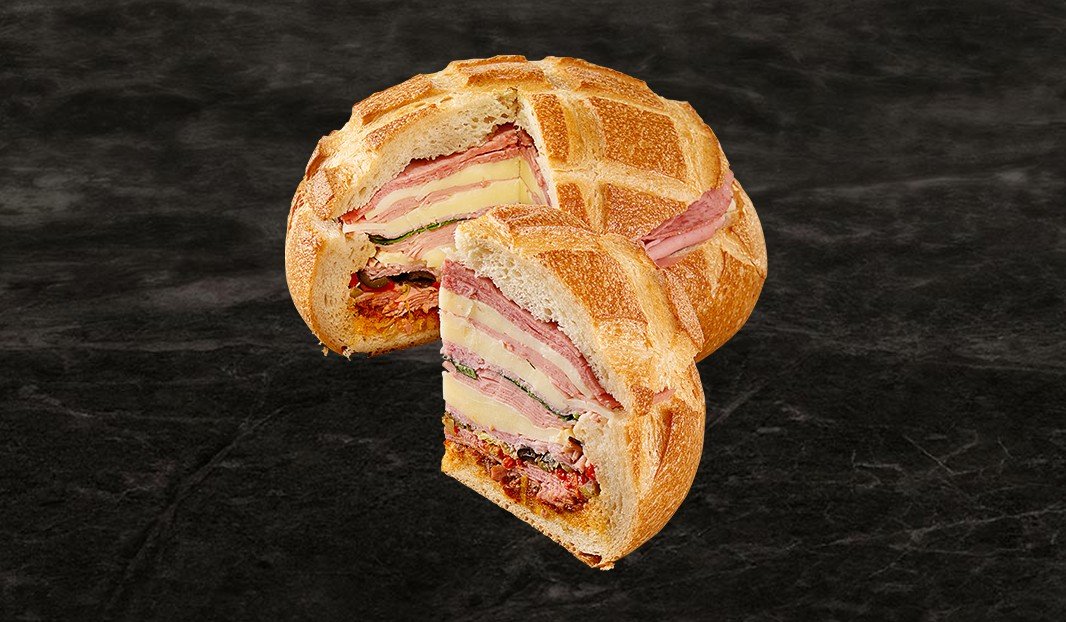 ---
---
preparation time
00:50 50min
---
---
---
ingredients
200 g salami, sliced thin
200 g double smoked Black Forest ham, sliced thin
200 g mock chicken, sliced thin
1 large round multigrain bread
½ cup (125 ml) dried tomato and basil pesto (store bought)
8 marinated artichoke hearts, coarsely chopped
4 roasted peppers, sliced (home-made or store bought)
1 cup (250 ml) mixed olives, pitted and coarsely chopped
1 lemon, for its zest
18-20 slices mild cheddar or mozzarella
1 bunch basil
instructions
Cut the round bread about 2/3 of the way up so as to make a base and a cover.
Remove the crumb from inside both pieces so that the crust is about ¾ in. (2 cm) thick all around.
Spread the interior of the base and the cover with the tapenade and place half the salami slices in the bottom section.
Place half the artichokes, pepper slices and olives in a bowl, add the zest of lemon, mix well and place this mixture on top of the salami slices.
Place, in alternating fashion, the ham, cheese and mock chicken slices, cover with the basil leaves and repeat the pattern of meats and cheese, ending with the remaining salami slices. Place the cover on the fillings pressing down lightly and wrap the entire bread tightly in plastic wrap.
Place in fridge for at least 12 hours.
Serve the muffuletta cut into wedges, as you would a cake.
---