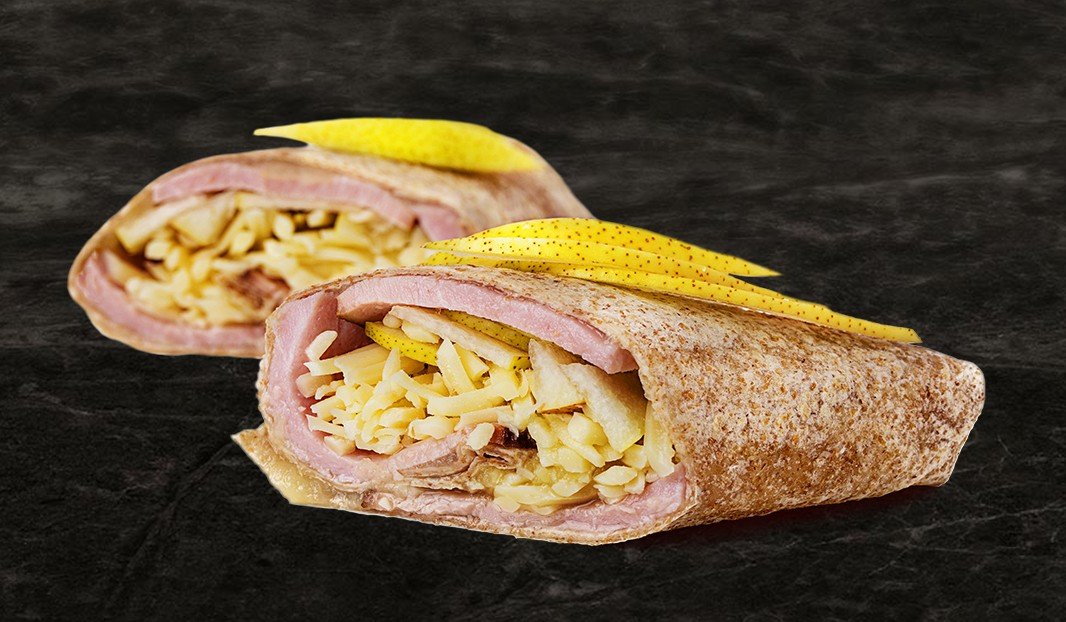 ---
---
preparation time
00:15 15min
---
---
---
ingredients
300 g Black Forest Ham, sliced thin
4 sprouted wheat tortillas
½ cup (125 ml) apple sauce
1 pear, sliced
200 g Gré des Champs cheese, grated
instructions
Place the tortillas on a work surface and cover with the ham slices.
Spread a thin layer of apple sauce over top, place a row of pear slices in the centre of each tortilla and cover with the grated Gré des Champs.
Roll up the tortillas taking care to tuck in the 2 ends, cut in 2 and keep refrigerated in a sealable container. Serve with a nice bottle of sparkling apple must.
---