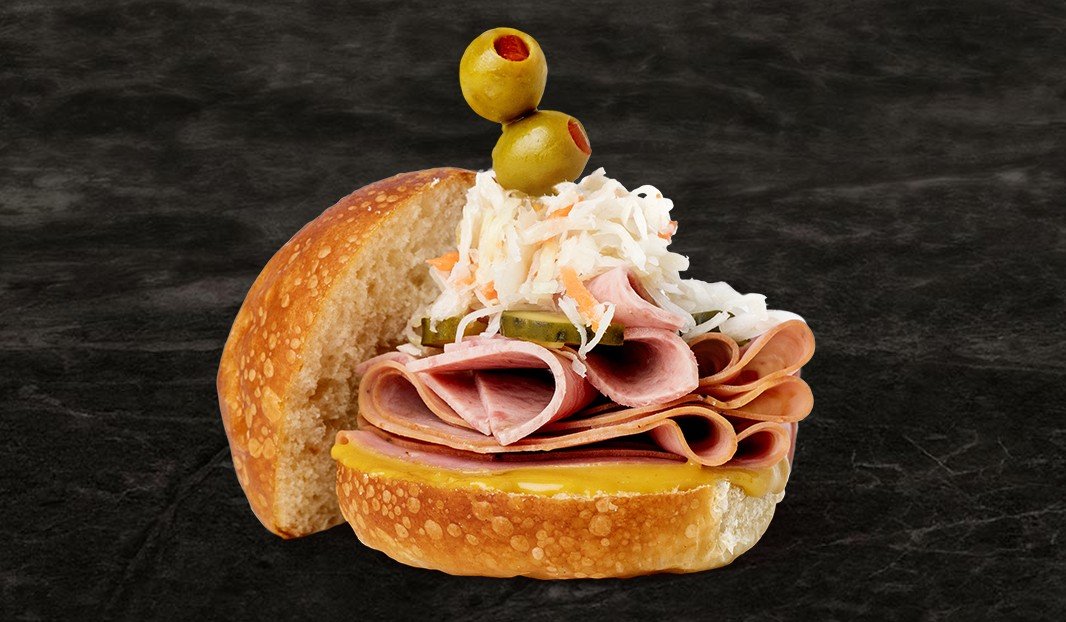 ---
---
preparation time
00:15 15min
---
---
---
ingredients
2 packages (175 ml) shaved pork smoked meat
4 slices salami
2 large dill pickles, cut into rounds
3 tbsp. (45 ml) honey mustard
1 cup (250 ml) coleslaw (homemade or store bought)
8 pimento-stuffed olives, pierced with a toothpick
8 mini brioches, cut in 2
instructions
Separate the smoked meat into 8 parts and cut salami slices into 4.
Place the bottoms of the mini brioches on a work surface and spread with honey mustard.
Arrange the pork smoked meat over top, then the salami, garnish with pickle slices and coleslaw, close the sandwiches and pierce with an olive on a toothpick. Serve immediately.
---