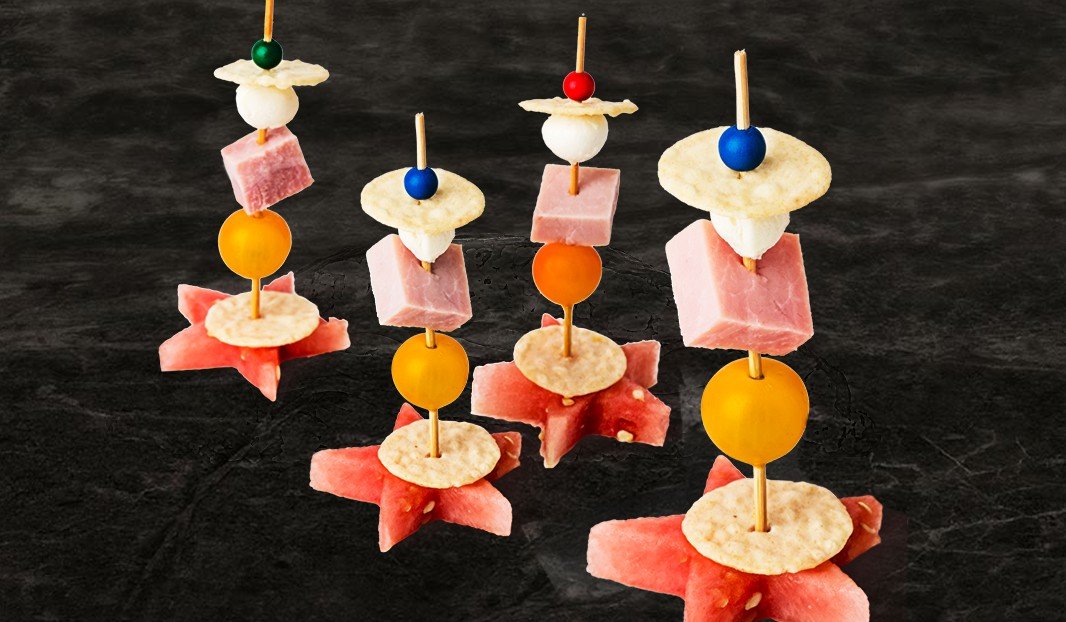 ---
---
preparation time
00:30 30min
---
---
---
ingredients
12 cubes of traditional cooked ham (about 2.5 cm/1 in. thick)
2 slices watermelon (about 1.25 cm/ ½ in. thick)
24 puffed rice mini-crackers
12 mini bocconcini cheese balls
12 yellow cherry tomatoes
12 wooden skewers (flat)
Sweet honey mustard dressing, to taste (homemade or store bought)
instructions
Using a cookie cutter or the point of a knife, cut 12 stars out of the melon slices.
In order, skewer each stick with a rice cracker, a mini bocconcini, a ham cube and a yellow tomato.
Cap with a second cracker and end with a melon star.
Place the magic kebabs on a serving platter and accompany with a ramekin of honey mustard dressing for dipping.
---