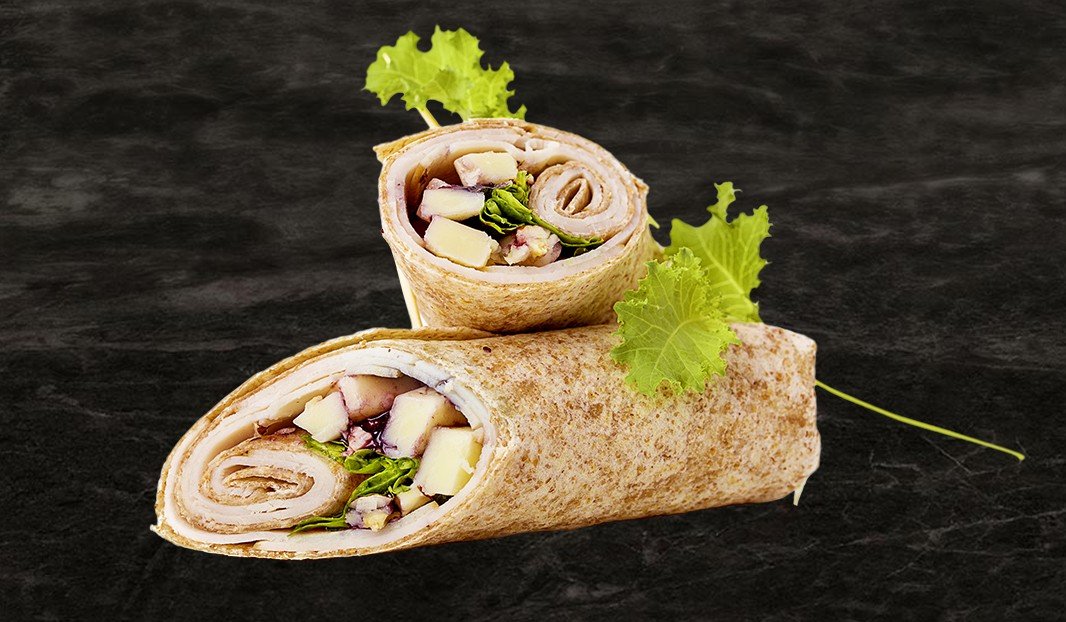 ---
---
preparation time
00:15 15min
---
---
---
ingredients
300 g smart and natural sliced shaved cooked turkey breast
4 whole wheat tortillas
200 g extra sharp cheddar, cut into sticks
1/3 cup (85 ml) blueberry jelly
10 hazelnuts, toasted and crushed
4 small handfuls baby kale
instructions
Place tortillas on a work surface and arrange the nitrite-free turkey breast slices over top.
Place one quarter of the cheddar sticks in the centre of each tortilla, drizzle over a bit of blueberry jelly and sprinkle with toasted crushed hazelnuts.
Top with baby kale and roll up each tortilla taking care to tuck in the 2 ends.
Cut wraps in 2 and keep refrigerated in a sealable container.
---