La Réserve Smoked Ham Grilled Cheese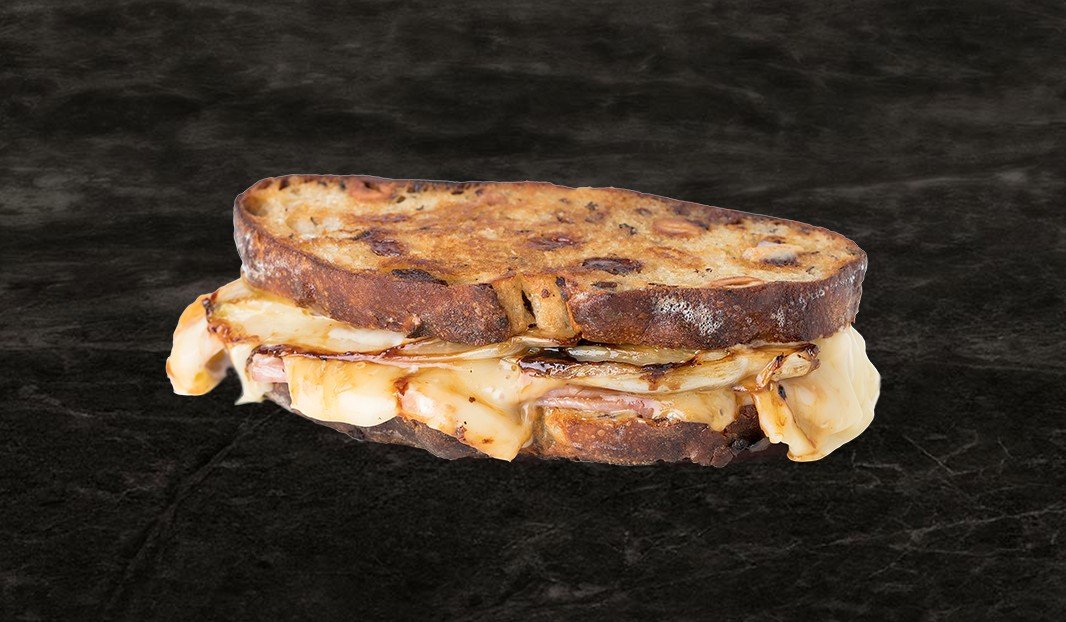 ---
---
preparation time
00:10 10min
---
---
---
ingredients
1 package (175 g) old fashioned smoked ham
2 tbsp. (30 ml) butter
2 endives, cut in 2
1 ½ tbsp. (22.5 ml) cider vinegar
1 tbsp. (15 ml) maple syrup
4 slices nut bread
100 g Laracam cheese, sliced
2 tbsp. (30 ml) mayonnaise
Salt and pepper
instructions
Melt the butter in a small pan over medium heat, add the endives cut-side down and cook 10 minutes, turning after 5 minutes.
Raise the heat to high, salt and pepper the endives turning them cut-side down, add the vinegar and maple syrup and cook stirring constantly (without turning them over) until the bottoms are well browned. Remove from heat and set aside.
Place 2 slices of bread on a work surface and arrange old fashioned smoked ham over top, then the cheese slices.
Place endives overtop and close the sandwiches.
Spread the exterior of the grilled cheese sandwiches with mayonnaise and grill in a cast iron pan over medium heat.
Cut in 2 and serve immediately.
---