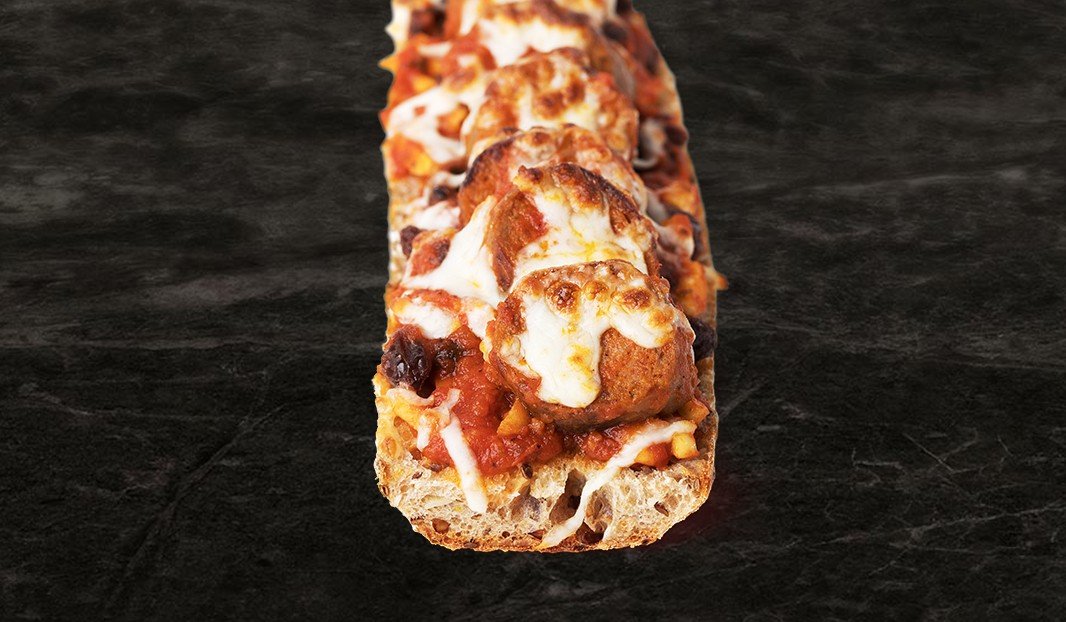 ---
---
preparation time
00:15 15min
---
---
---
ingredients
3 Amoré Sausages Mild Italian
1 cup (250 ml) marinara sauce, hot
3 tbsp. (45 ml) almond slivers
2 tbsp. (30 ml) raisins
1 multigrain ciabatta baguette
1 cup (250 ml) partially skimmed mozzarella, grated
instructions
Cook the sausages as indicated on the package, and cut into rounds. Keep warm.
Add the almond slivers and raisins to the marinara sauce and mix well.
Turn on broiler, cut baguette along one side to open completely and place on grill.
Spread the marinara sauce on the baguette and place the sausage rounds on top overlapping them slightly.
Garnish with baby arugula and cheese and return to oven just long enough to melt the cheese. Cut baguette into - 3 pieces and serve immediately.
---