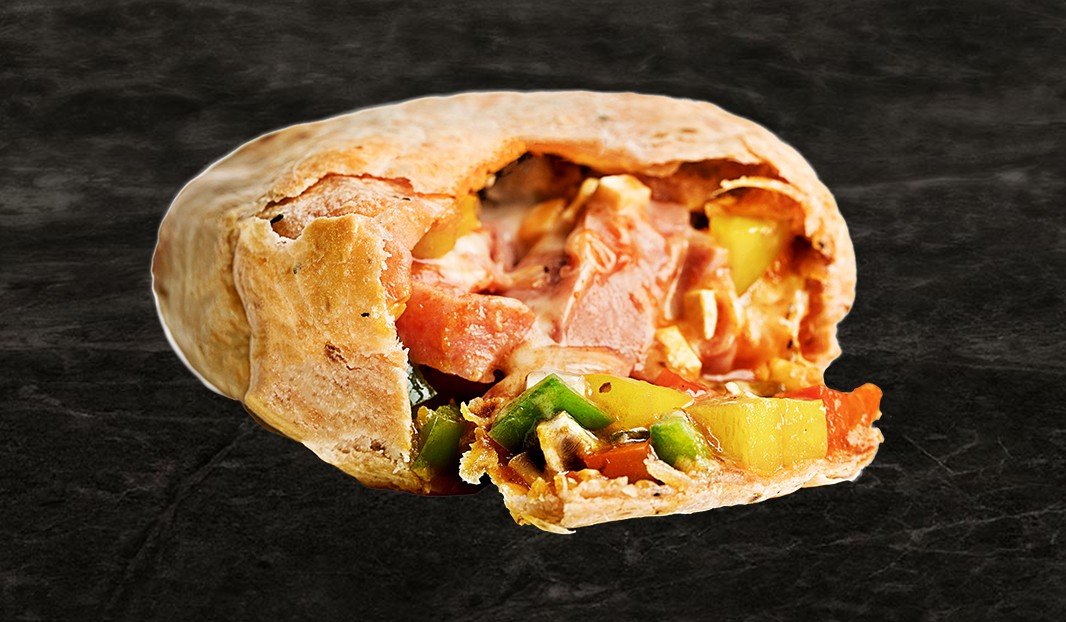 ---
---
preparation time
00:15 15min
---
---
---
ingredients
6 slices pepperoni, cut into strips
4 large dried-tomato wheat tortillas
1/3 cup (85 ml) pizza sauce
6 Paris mushrooms, coarsely chopped
½ bell pepper (green, red, yellow), diced
½ cup (125 ml) grated mozzarella
3 tbsp. (45 ml) melted butter
instructions
Preheat oven to 400°F (205°C).
Place 2 tortillas on a work surface and spread the centres with pizza sauce.
Top with half the mushrooms, peppers and mozzarella and fold in the sides to form a pocket.
Place the pockets on a baking sheet lined with parchment paper and repeat the process with the remaining ingredients.
Brush the tops of the pockets with melted butter and bake 10 minutes.
Serve hot.
---