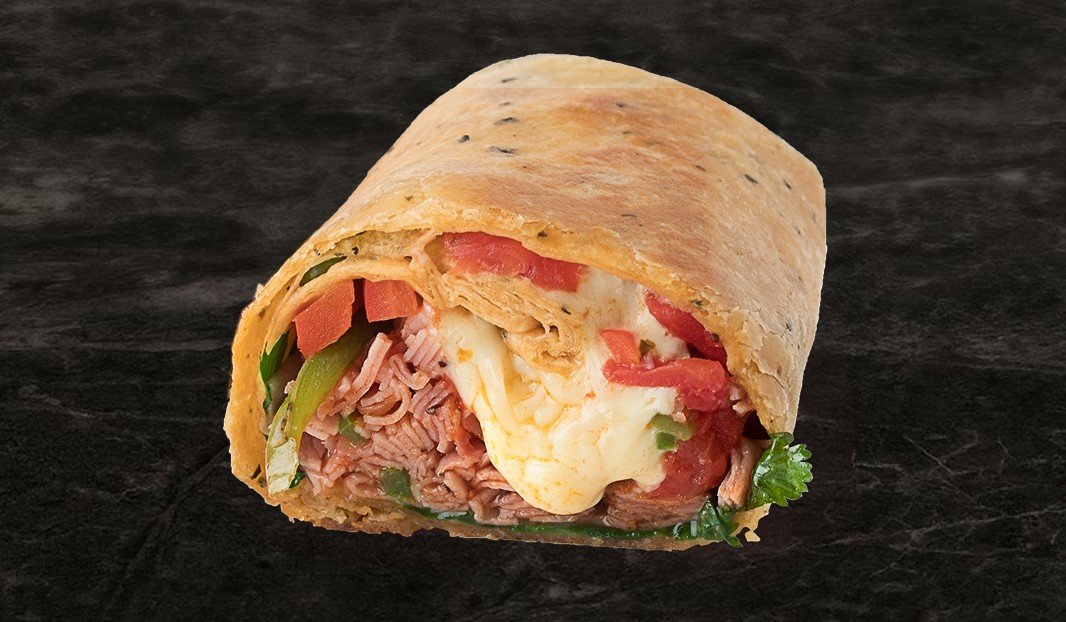 ---
---
preparation time
00:20 20min
---
---
---
« You can also cook the quesadillas in advance and keep them refrigerated. You can eat them hot, cold or warm. »
ingredients
300 g double-smoked Black Forest ham, sliced.
1 red onion, sliced
1 red pepper, sliced
1 jalapeño pepper, sliced
1 large can (796 ml) diced tomatoes, drained
½ tsp. (2.5 ml) smoked paprika (pimento)
4 large salsa-flavoured wheat tortillas
2 cups (500 ml) Monterey Jack cheese, grated
Fresh cilantro, to taste
Vegetable oil, for cooking
Salt
instructions
Heat a good amount of vegetable oil in a heavy casserole and cook the onion, pepper and jalapeño over medium-high heat until lightly browned.
Add the tomatoes and smoked paprika, add salt and continue cooking stirring regularly for 15 minutes or until liquid is almost completely evaporated. Remove from heat and let cool. Cut the slices of double-smoked Black Forest ham into strips.
When the tomato mixture has cooled, add the ham and mix well.
Place 2 tortillas on a work surface and place ¼ of the tomato-ham mixture on the lower portion of each tortilla.
Garnish with cheese and cilantro and fold the top portion of each tortilla over the filling. Set aside.
Repeat the operation with the remaining filling and tortillas.
When all the tortillas are ready, heat a large non-stick pan and
brown the quesadillas, 3 minutes per side or until cheese is melted.
Serve immediately.
---