Ham and Balsamic Caramelized Vegetables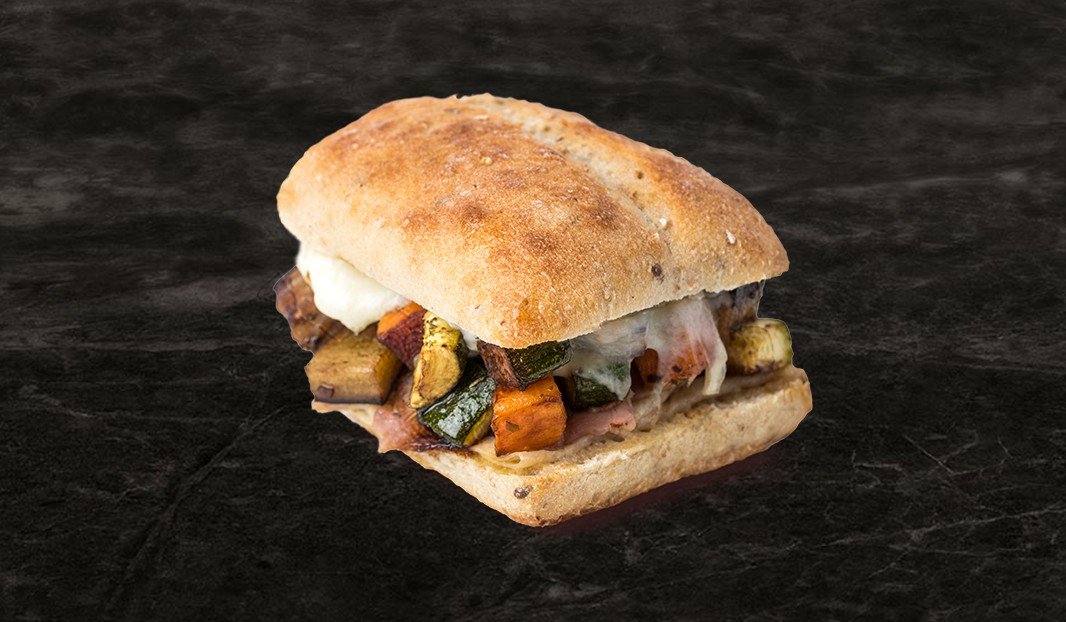 ---
---
preparation time
00:30 30min
---
---
---
ingredients
1 mixed package (2 X 150 g) old-fashioned smoked ham and smoked roast turkey.
5 cups cubed vegetables (eggplant, zucchini, carrots, peppers, squash, turnip, mushrooms, etc.)
½ tsp. (2.5 ml) onion salt
½ tsp. (2,5 ml) garlic salt
1 tsp. (5 ml) herbes de Provence
¼ cup (60 ml) balsamic vinegar
4 square ciabatta breads, cut in 2
1 ball fresh mozzarella, cut into 8 slices
Olive oil
Pepper
instructions
Preheat oven to 400°F (200°C).
Place vegetables in a large salad bowl, add onion and garlic powders and herbes de Provence, pepper generously and mix well.
Pour in ¼ cup (60 ml) olive oil and the balsamic vinegar and mix again.
Spread out vegetables on a baking sheet lined with a silicone or parchment sheet and bake on middle oven rack 30 minutes turning them with a spatula halfway through cooking. Remove from heat and set aside.
Turn on broiler, slice open the ciabattas, brush with olive oil, place on a baking sheet and broil 2 minutes. Remove from oven and reduce heat to 350°F (180°C).
Top the toasted breads with ham, then the turkey and a heaping spoon of caramelized vegetables and cover with a slice of mozzarella. Close the sandwiches, wrap each one in a square of aluminum foil and bake 10 minutes on the middle rack or until sandwiches are heated through.
Serve immediately.
---